Kittyhawk I AK803
RCAF Serial 1034
---

This P-40 was built as a Kittyhawk I for the British. Having been purchased by the British Purchasing
Commission, she did not fall under any Lend-Lease agreement and therefore did not receive a US Army
serial number. She was given the RAF serial AK803 but was handed over to Canada and received the
RCAF serial 1034. This Kittyhawk served with 118 Squadron in Alaska during 1942, and was
subsequently assigned to 132 Squadron and 133 Squadron, flying air defense patrols until 1945.


AK803 in service with 118 Squadron, early-mid 1942.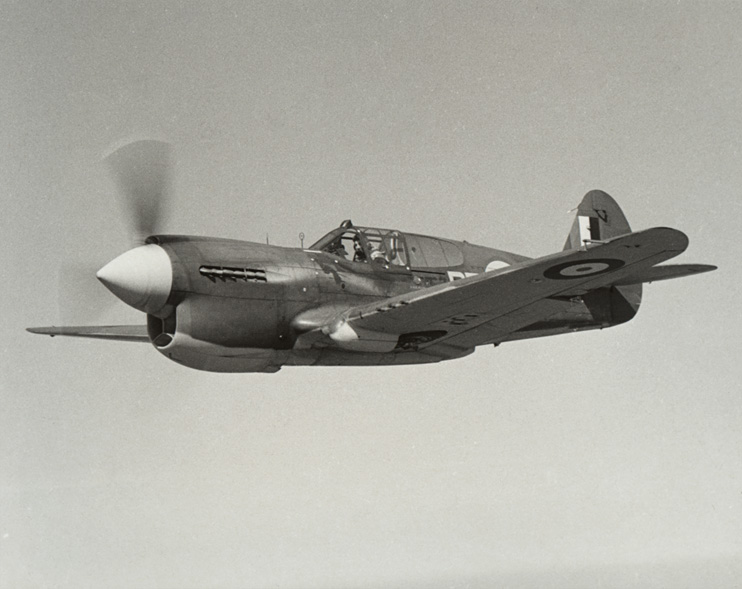 Project 914 Archives (S. Donacik collection) - Larger Image

AK803 in service with 133 Squadron, circa 1944.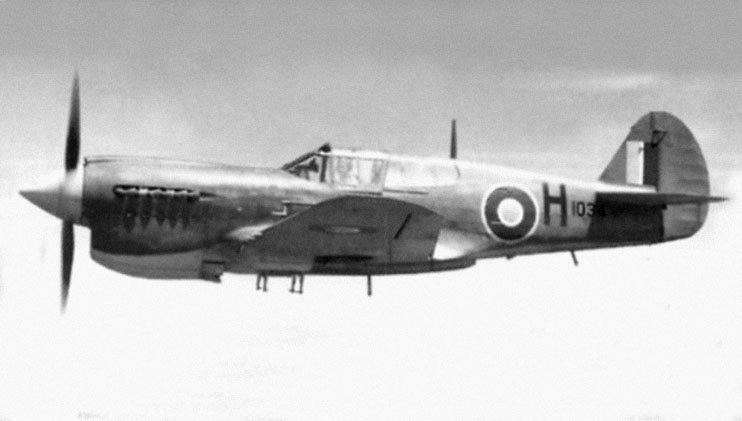 From an unknown issue of 'Airforce' (Canada) magazine

The aircraft, stripped of her camouflage paint for a war bond tour in 1945, was struck off charge
in August of 1946 and put up for sale via auction. The majority of RCAF P-40s sold went to Fred Dyson
in Seattle, but this ship went to George Maude of Sidney, BC for $50. George put in a bid for another
Hawk but was outbid by $10. The aircraft came with ammo feed chutes, ammo boxes, a functional reflector
sight, a zero-time Allison and numerous spares.
Since then, George has been the sole owner of the aircraft. It was stored in the open for many years
but finally was hangared in the early 70s at Patricia Bay Airport on Vancouver Island.
---------------------------------------------------------------------------------------------------------------

Sadly, George Maude went West on July 17th, 2013 and I've since read that AK803 is up for sale.
As of mid-2019, AK803 is on display with the Erickson Aircraft Collection in Madras, Oregon.
---

The following photos were taken by Trevor McTavish in the summer of 2002
and are presented here with his kind permission.





AK803 Down Under
A while back AK803 spent some time in New Zealand. Here's a beaut of a shot by
John Ironside, taken at the Omaka Aviation Heritage Centre in December of 2017.
See more of John's P-40 photos HERE...

John Ironside photo - Larger Image
---

You can view the entry for AK295 in WRG's Warbird Registry HERE.
The following website is run by Glenn Maude and contains
many photos of AK803 that you will see nowhere else.
---