I'm currently trying to sort out the info I have concerning this P-40, and will update this page
as the sorting progresses. But at the moment, here's what I know... or what I think I know:
UPDATE: I was contacted by John Fallis, the fella who rebuilt this Hawk, and here's what he had to say:
Hi. Most of your website info is correct concerning my P-40 105861. The serial number of the fuselage
is 105861 as determined by the Curtiss build number stamped on the lower left longeron. The fuselage
was intact and in remarkably good shape when I got it. I don't know if the wings were 105861 or not,
I doubt it. There were no identifying marks that I found. There are all kinds of misinformation
on the web but your description is pretty good.
So, some good info from *the* guy who should know. Thank you kindly, Mr. Fallis.


---

This P-40N was restored by John Fallis and is touted as being a 'genuine combat vet' and as having
served with the 49th FG. It's my understanding that this Hawk is actually a composite, with parts
from at least two or three airframes. The three serials associated with this restoration are 42-104959,
42-105526, and 42-105861, with most of the major components apparently having come from '959' and '861'.

Based on the digging I've done so far, I'm inclined to say that all the airframes listed above, or should
I say the wreckage of these airframes, was recovered from New Guinea in the early to mid 1970s by David
Tallichet and that they were initially held at Tallichet's place in Chino, California. (Yesterday's Air Force)
I have come across an account which indicates that Tallichet may have donated one of these airframes to
Louisiana State University around 1980 or so and that it eventually wound up in the hands of a local museum
before being acquired by John Fallis for this restoration. However... another account suggests that the LSU P-40
had been in the University's possession for quite some time prior to 1980. So there is a point of confusion.
I have no doubt that Mr. Fallis acquired the LSU P-40 from the aforementioned museum (USS Kidd Veteran's
Memorial in Baton Rouge) and that he also acquired parts of at least two other airframes, I simply am not
certain as to which was which... I *think* the LSU P-40 was 42-104959, but am just not sure.
(I was wrong! Per the email I received from Mr. Fallis, the fuselage was from 42-105861.)
Now, this Hawk has often been referred to as being serial number 42-104959. But as is known, components
from other airframes were used during the restoration and it is the serial of one of these, 42-105861, which
appears on the tail of this Hawk. I do not know which provided the greater number of parts for the restoration,
'959' or '861', but I'm swimming against the current here and identifying this Hawk as the latter.

Regardless of its origins, this is a beautifully restored Hawk. I'm fortunate to have seen her once... and happy to
have been able to get the early morning photos you see below. I hope to have the same opportunity again...
---

Here's how this 'ole gal looked in the early morning hours on Saturday during the 2008 Geneseo Airshow. Her first
post-restoration flight took place only a few months prior, and I believe that this was her first public display.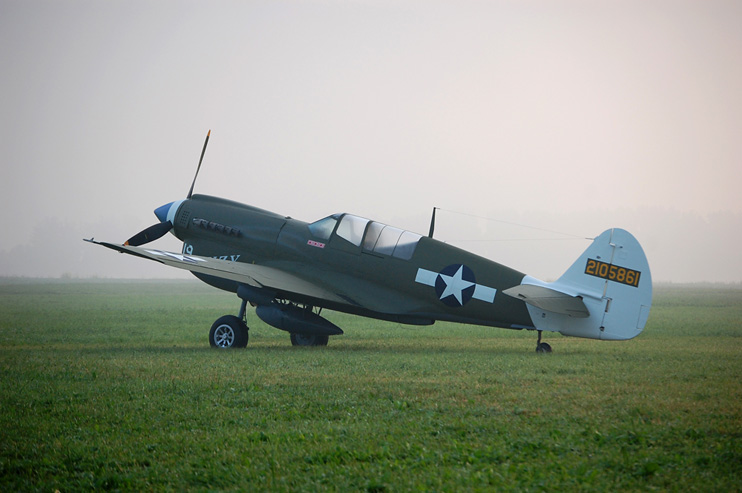 Steve Donacik photo - Larger Image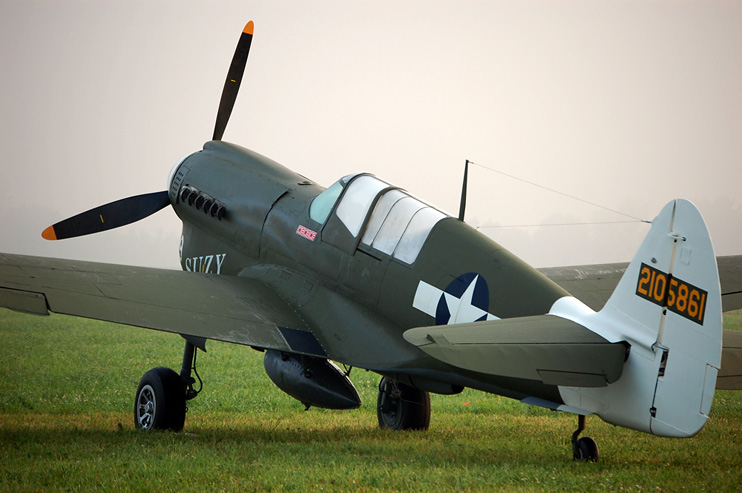 Steve Donacik photo - Larger Image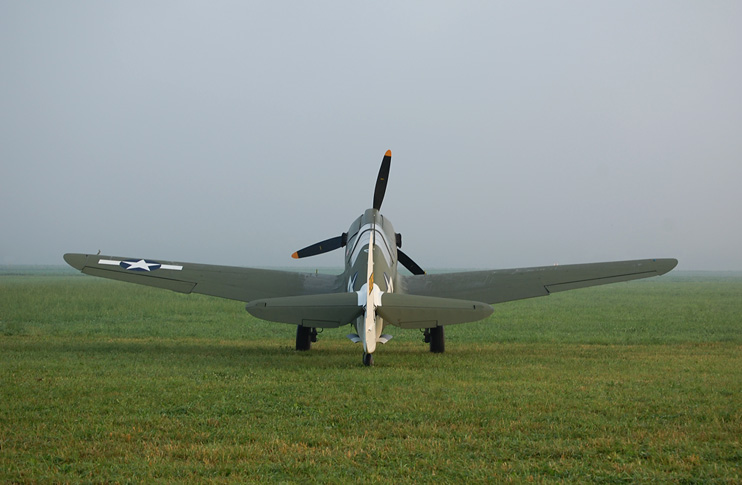 Steve Donacik photo - Larger Image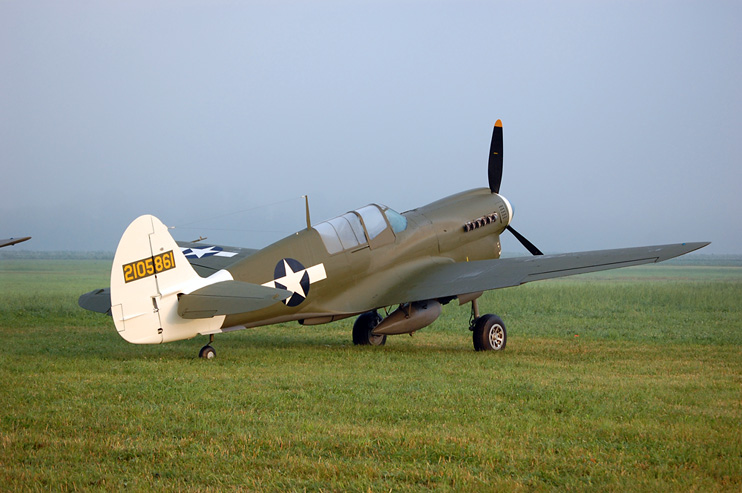 Steve Donacik photo - Larger Image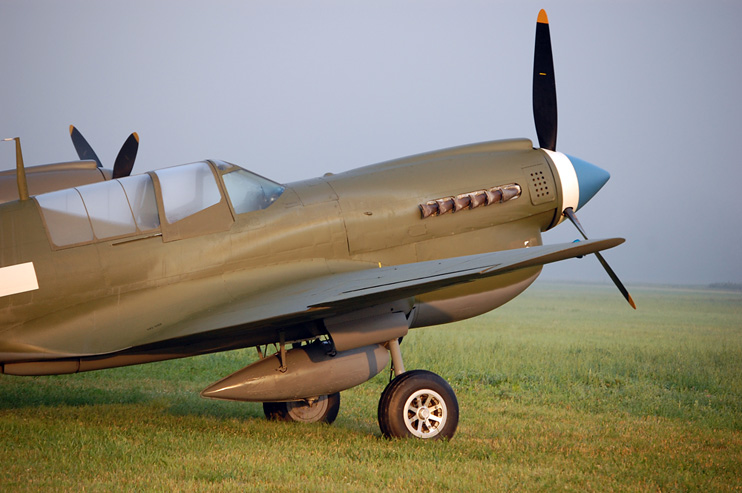 Steve Donacik photo - Larger Image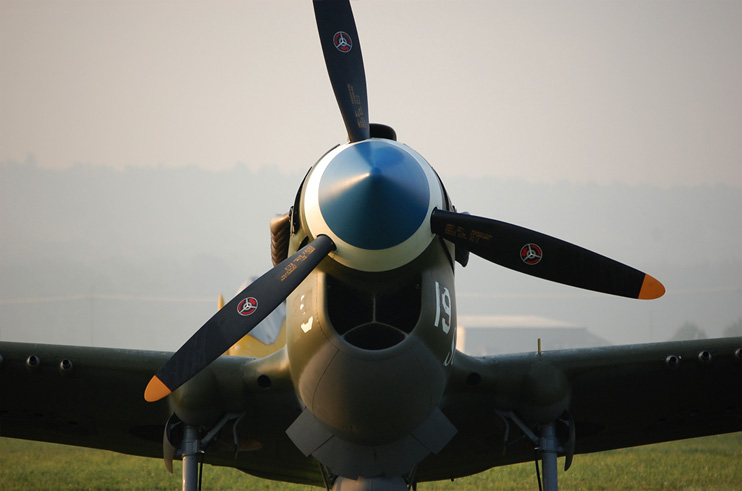 Steve Donacik photo - Larger Image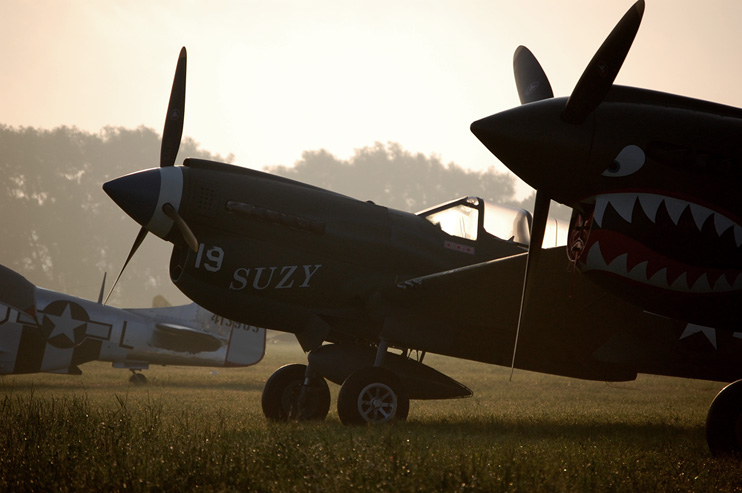 Steve Donacik photo - Larger Image


And here's a super-groovy selection of inflight shots...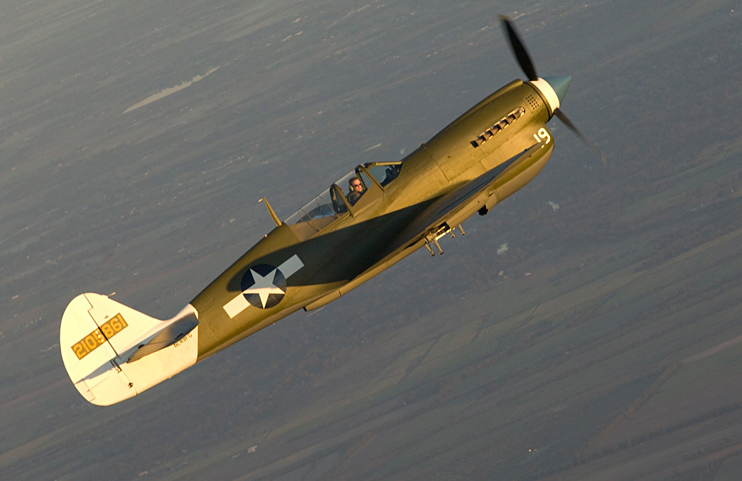 Emmet Carson photo - Larger Image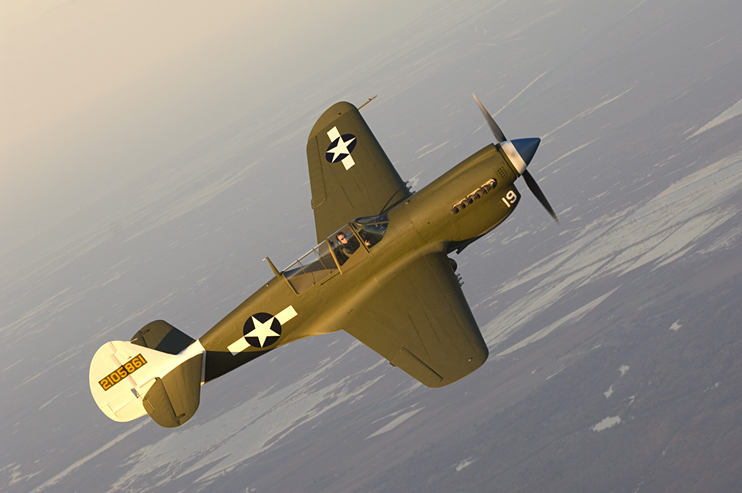 Emmet Carson photo - Larger Image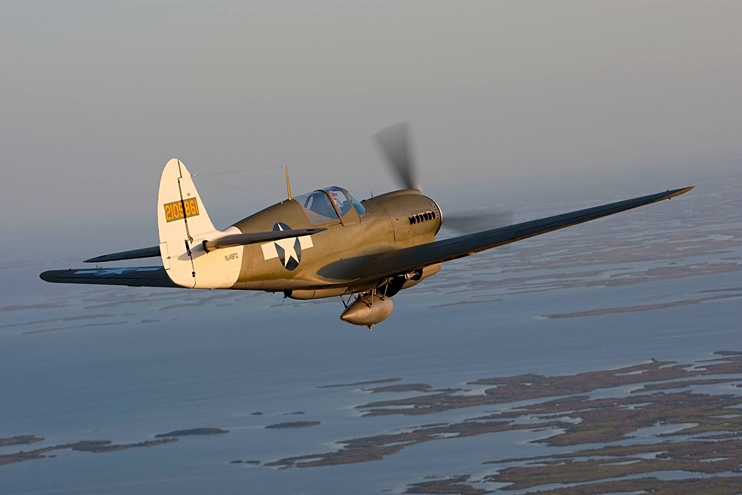 Jim Koepnick photo - Larger Image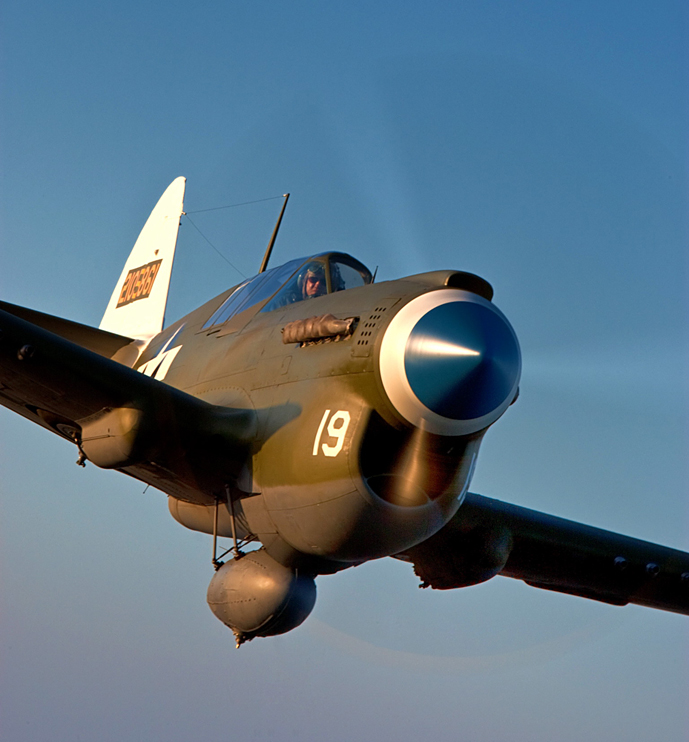 Jim Koepnick photo - Larger Image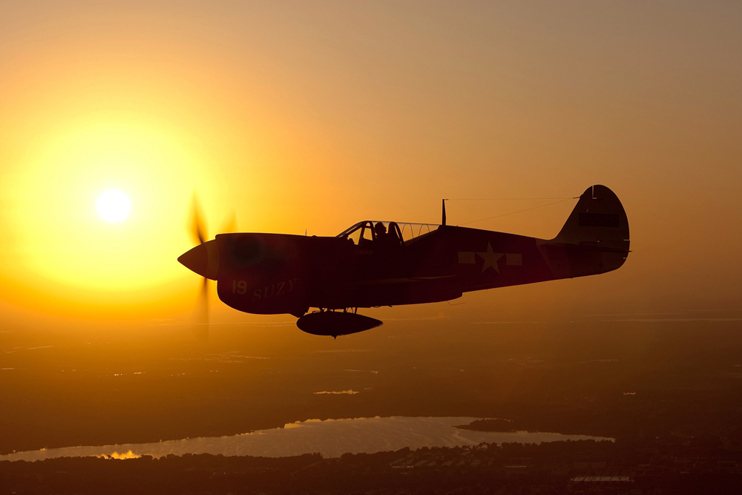 Jim Koepnick photo - Larger Image


---