Hawks on Canvas
P-40 Artwork

---

Although the title of this page includes the word 'canvas', the artwork presented here will not
be restricted to the medium implied by that word. Everything from simple sketches to full-blown
pencil drawings, oil on canvas, digital 'paintings', and 3D renderings may be included here.


---


Blue and Gold Hawk
artist unknown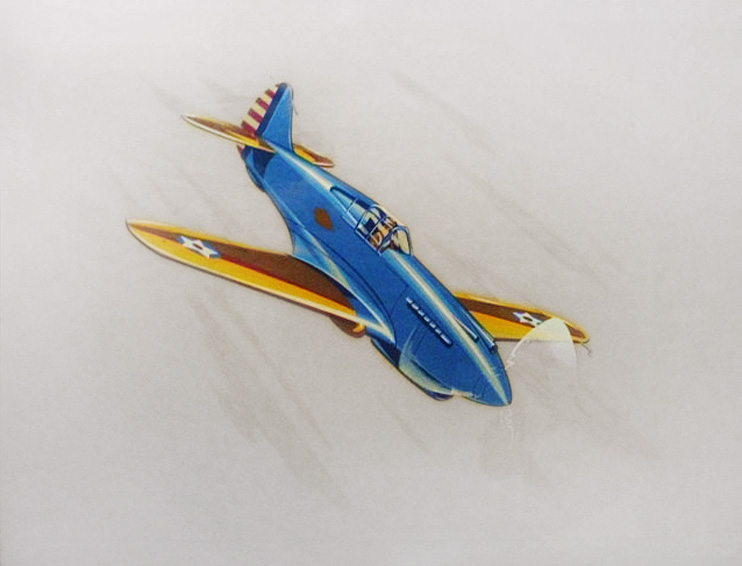 Project 914 Archives


The Legend Begins
by Roy Grinnell

Artist's Website


Tigers Over China
by Roy Grinnell

Artist's Website


Christmas Over Rangoon
by Roy Grinnell

Artist's Website


Tiger Fire
by Nicolas Trudgian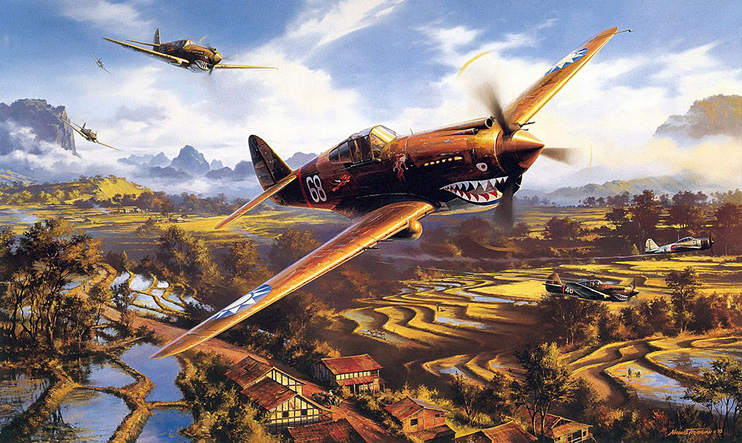 Artist's Website


Shark Sighting
by John Shaw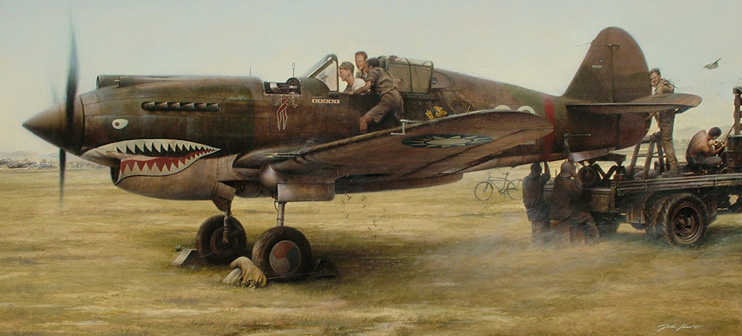 Artist's Website


First Blood, Last Blood
by Roy Grinnell


Palm Sunday Massacre
by Keith Ferris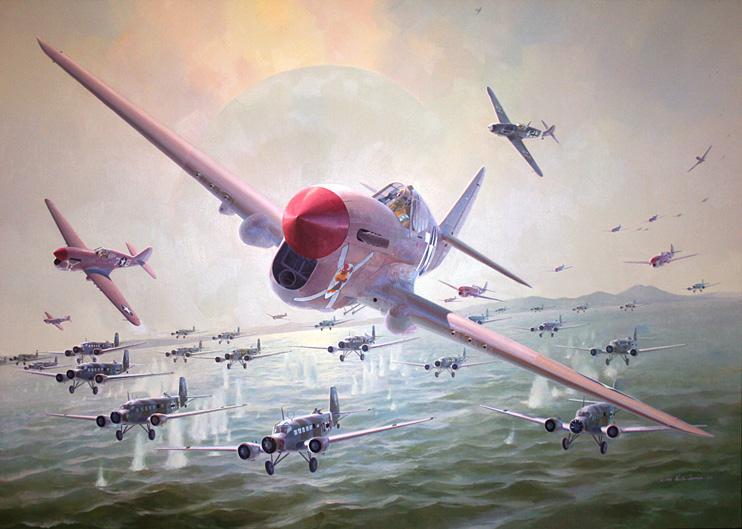 Artist's Website


Breakthrough at Cassino
by Robert Bailey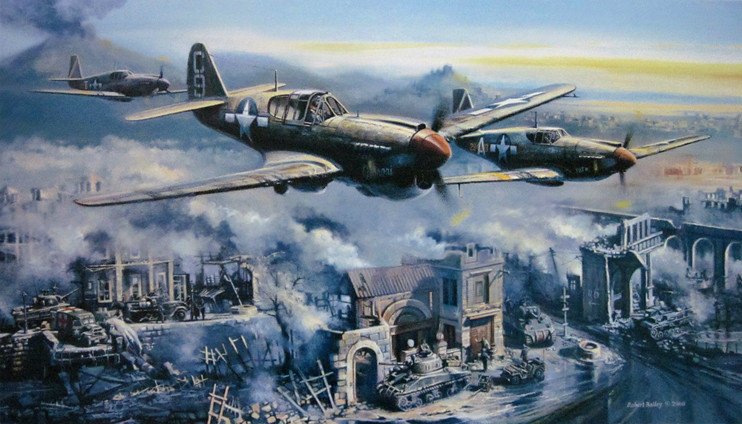 Artist's Website


One Off at Darwin
by Randy Green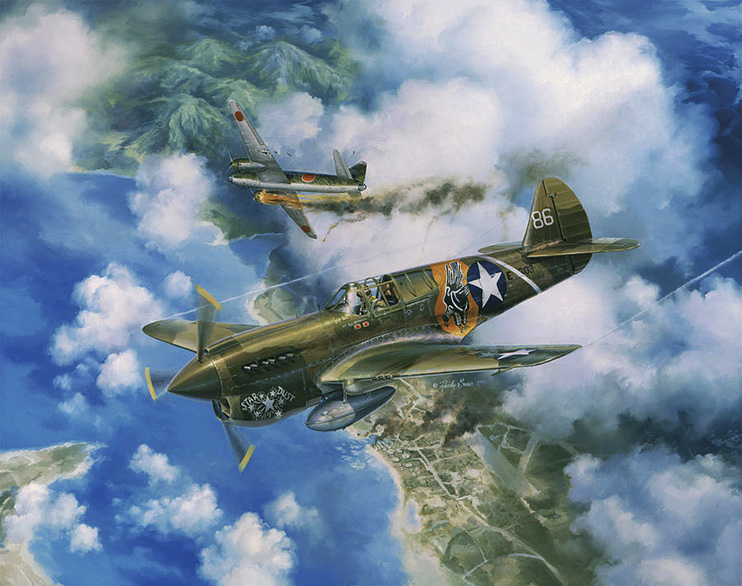 Artist's Website


Escape from Cape Moem
by Jack Fellows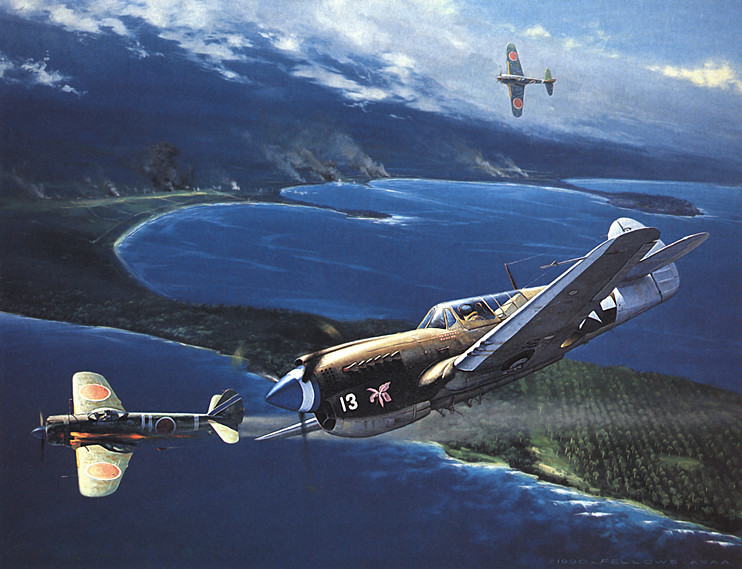 Larger Image - Artist's Website


Into the Teeth of the Tiger
by William S. Phillips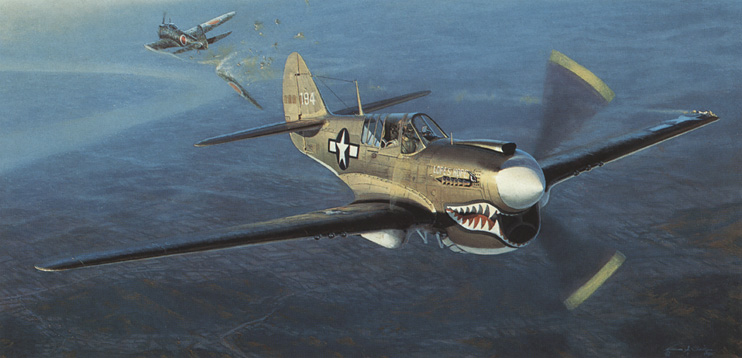 Artist's Website


Fighting Tigers
by Robert Taylor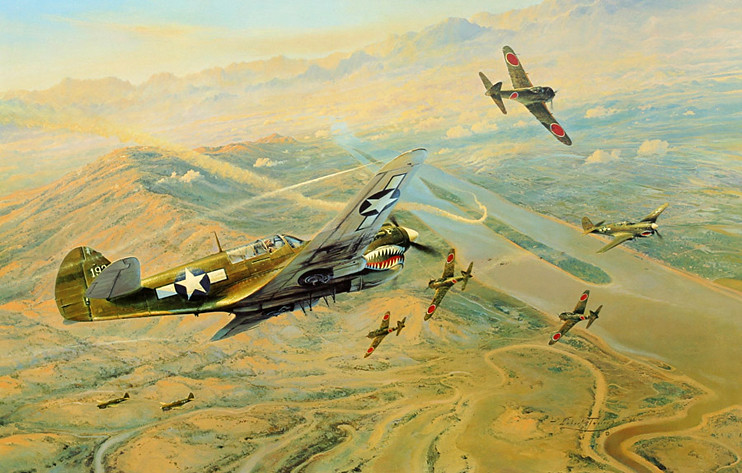 Artist's Website


Old Exterminator
by Takayoshi Wada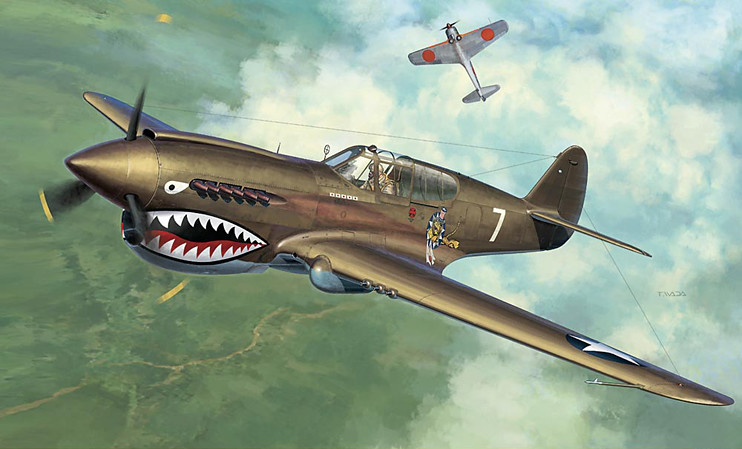 Hasegawa Model Kit Box Art


Oscar Valley
by Jim Laurier

This artwork appears in the Osprey book P-40 Warhawk vs Ki-43 Oscar - China 1944-45
by Carl Molesworth. The image below came from a postcard in the webmaster's collection.
The caption from the book for this painting reads:
P-40Ns of the 75th FS, 23rd FG and Ki-43-IIs of the 48th Sentai clashed at low altitude
near Hengshan, in China, on the morning of August 8th, 1944. Eight P-40s of the 75th, led
by Major Don Quigley "ran into nine Oscars near Hangshen. Major Quigley found an Oscar
apparently crippled and chased it all the way to Lukow on the deck. He got in three head-on
passes, and several times the airplane seemed to be out of control, but always recovered
right on the deck. Major Quigley ran out of ammunition and broke away without seeing the
airplane go in." Lt. Bob Peterson described the combat as "a fight down to the treetops."
75th FS pilots claimed one victory (Peterson's), two probables and four damaged.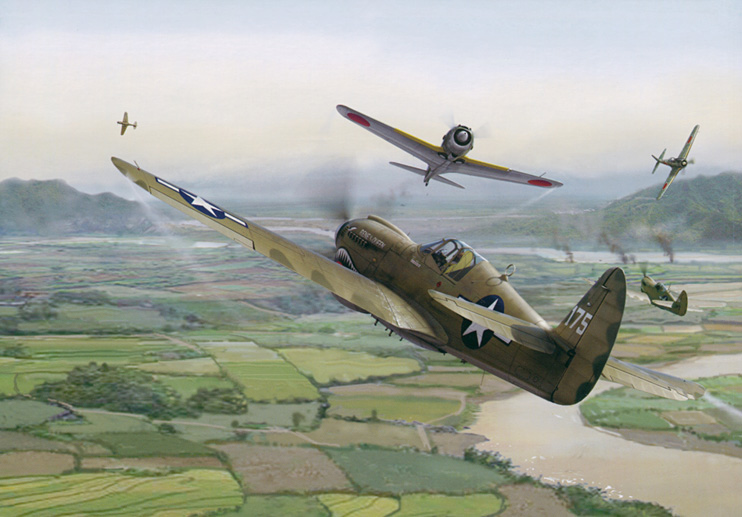 Project 914 Archives (S.Donacik collection) - Larger Image
Artist's Website


Khlobystov's Hawk
by Piotr Dubowik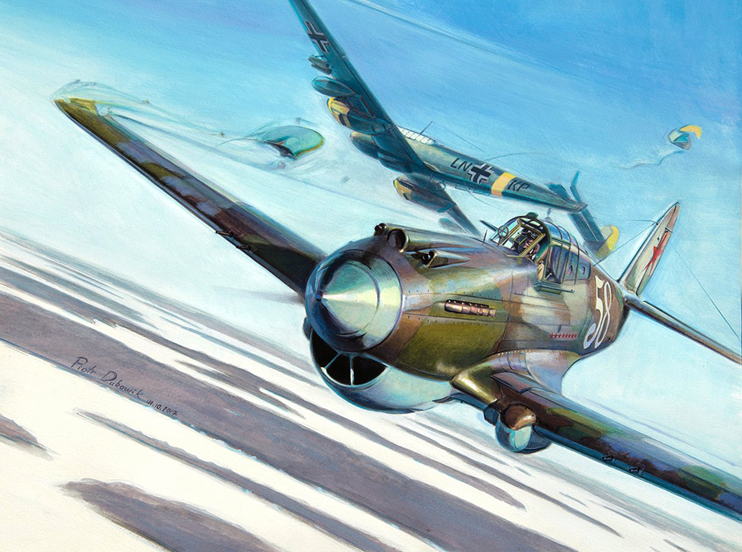 Artist's Facebook Page


Pokryshev's Hawk
by Darryl Legg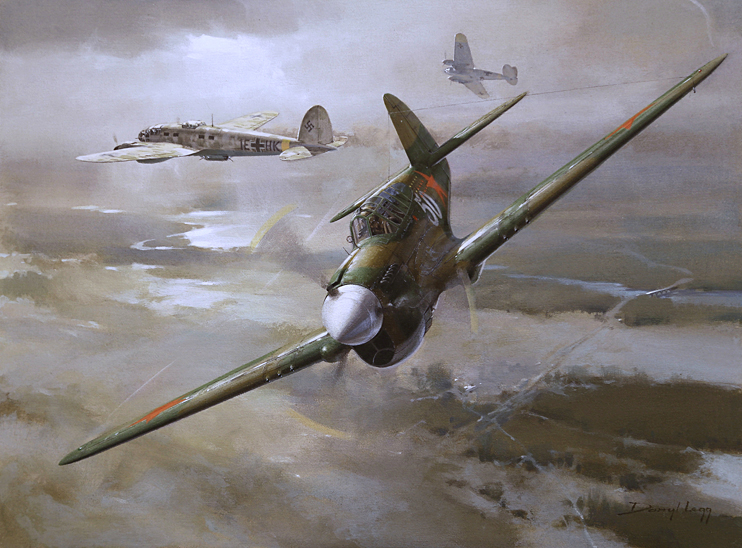 Artist's Website


Safonov's Hawk
by Daniel Bechennec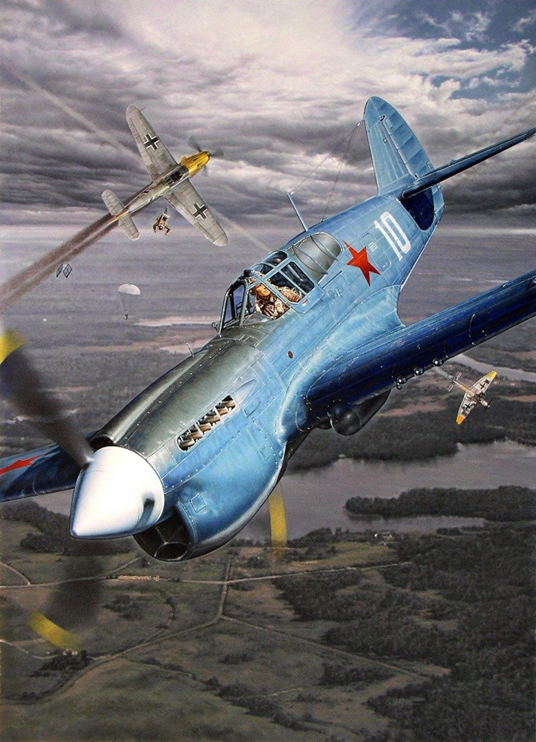 Artist's Website


Burma Banshee
by Romain Hugault

See more of Romain Hugault's P-40 artwork HERE...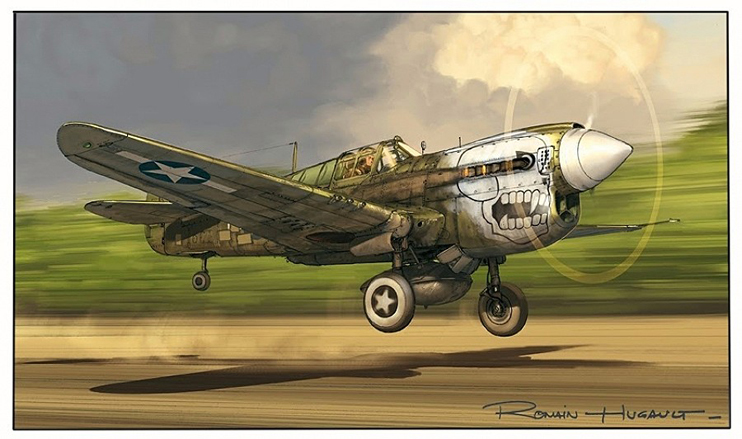 Artist's Facebook Page


Curtiss P-40
by James Gary

From a book titled 'What's New in the Air Corps - Close-Ups of Its latest Equipment',
by Lt. Hugh Sears, USAAC (Retired). See all four P-40 drawings from the book HERE...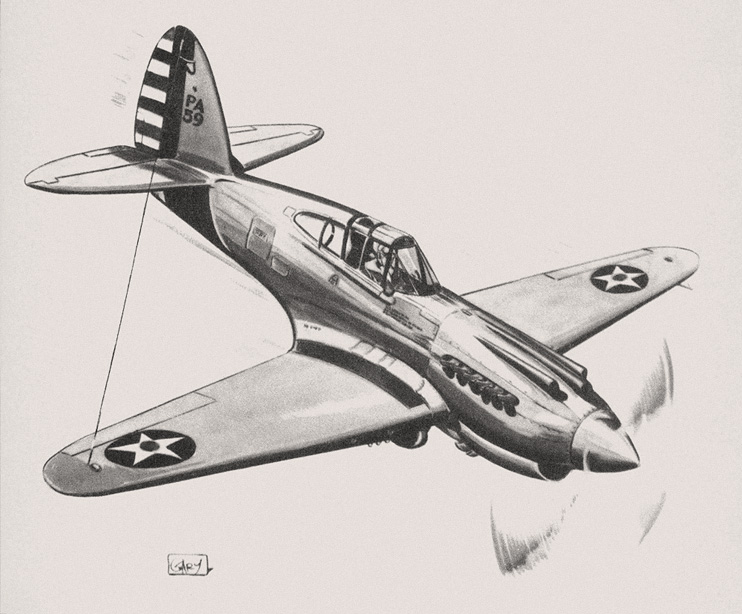 Project 914 Archives


Curtiss P-40 Pursuit
by Henry Clark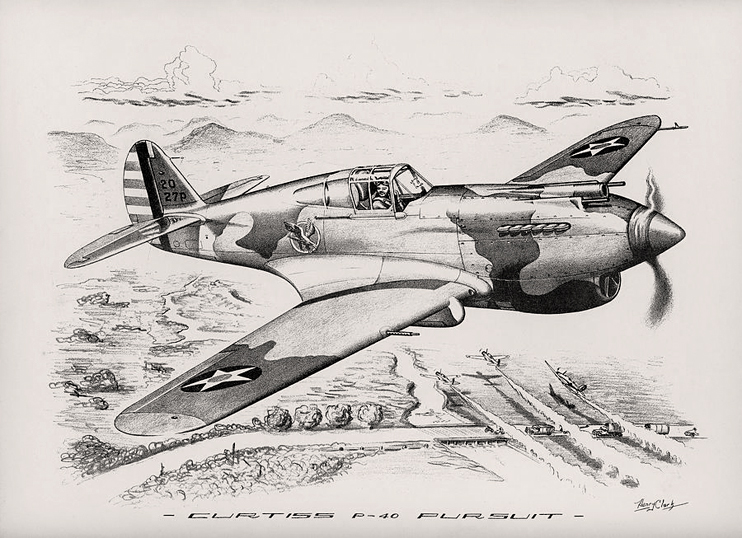 Project 914 Archives


---