Curtiss P-40 Artwork
by Romain Hugault

---

Romain Hugault is known for his superb, slightly caricature-ish, comic-style artwork
depicting aircraft and 'Hubba-Hubba' pin-ups. Here's a selection of his P-40 stuff...


---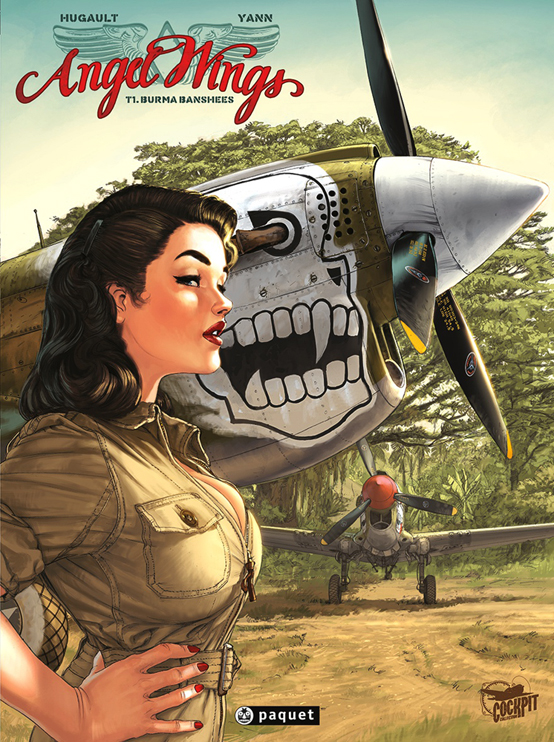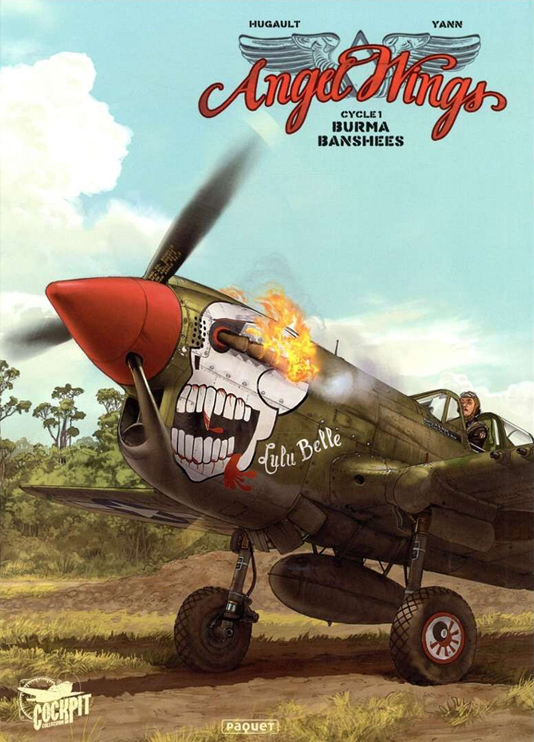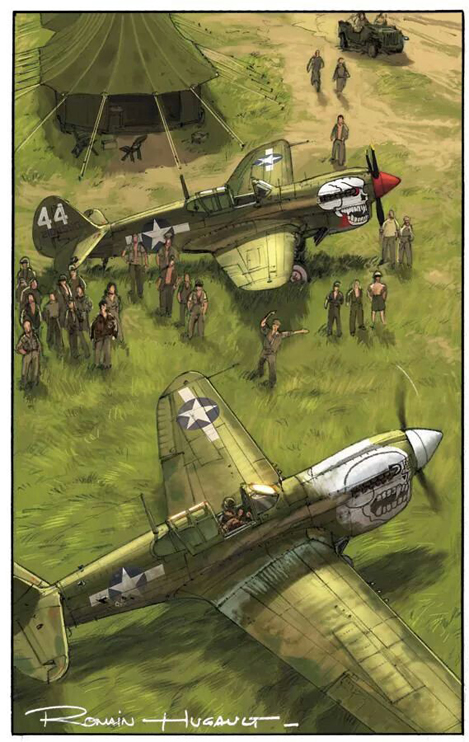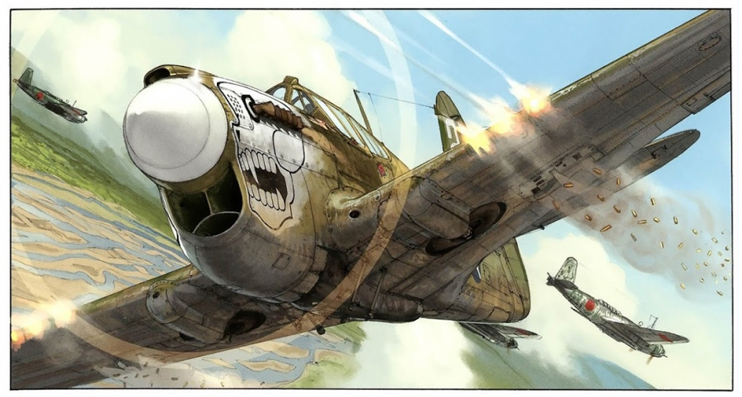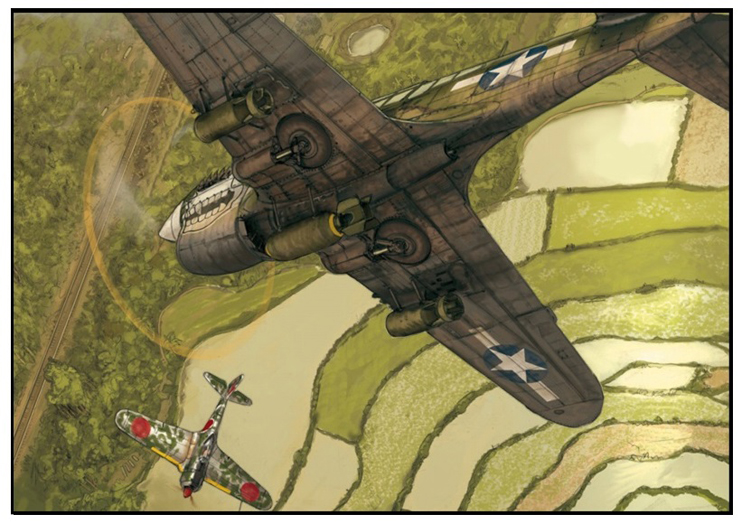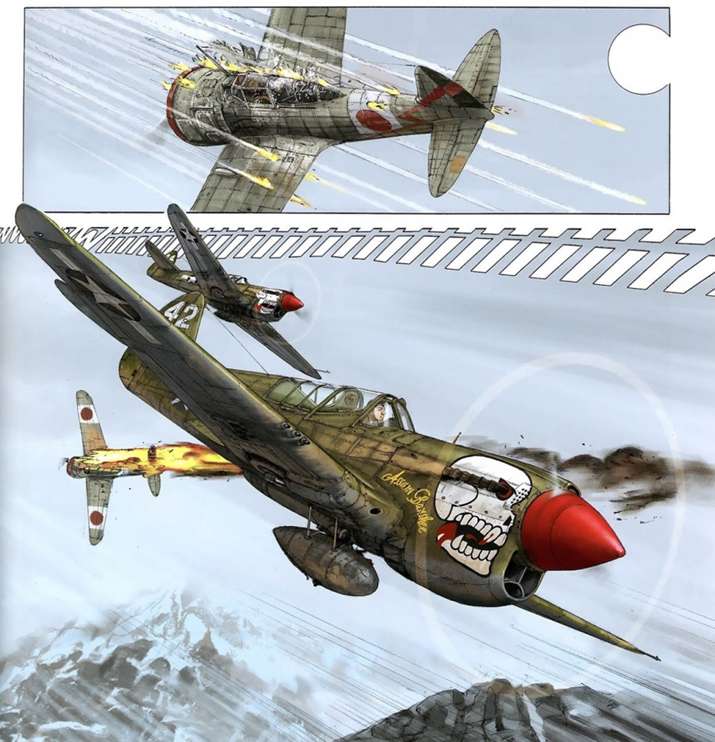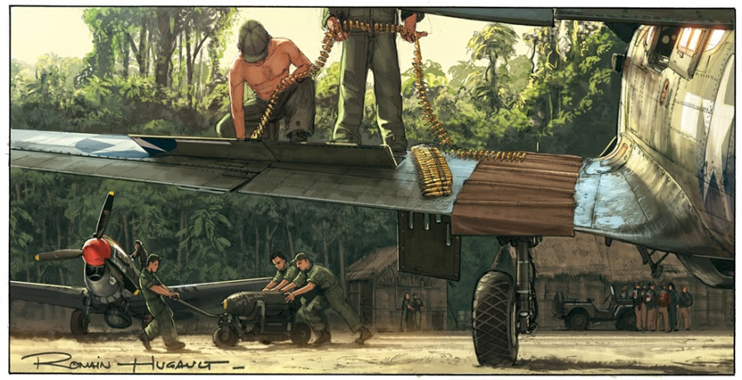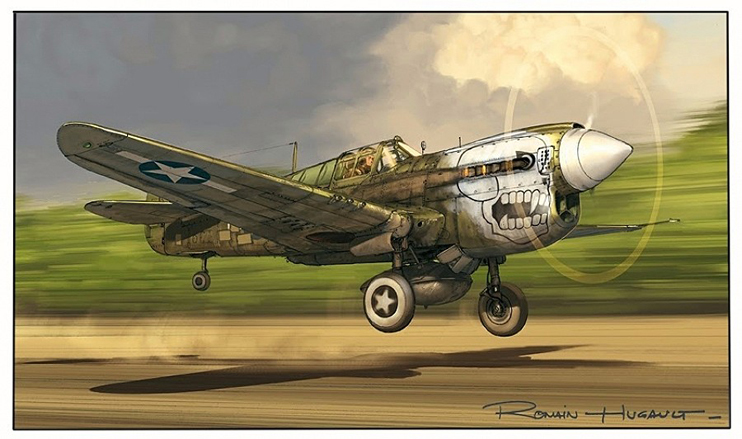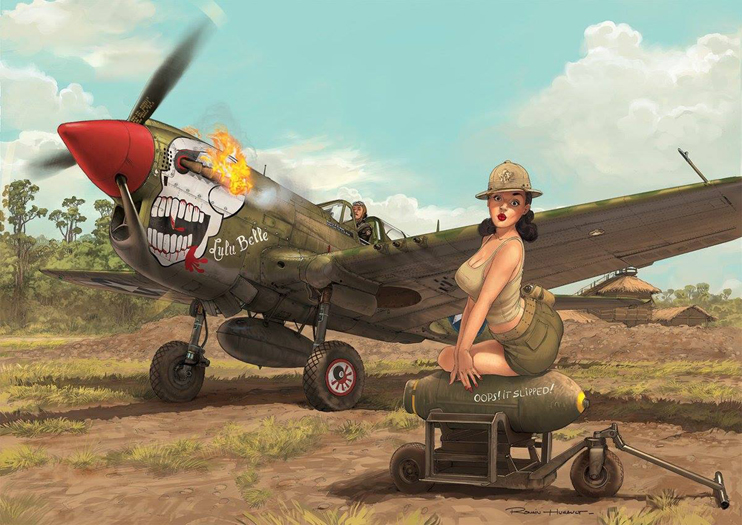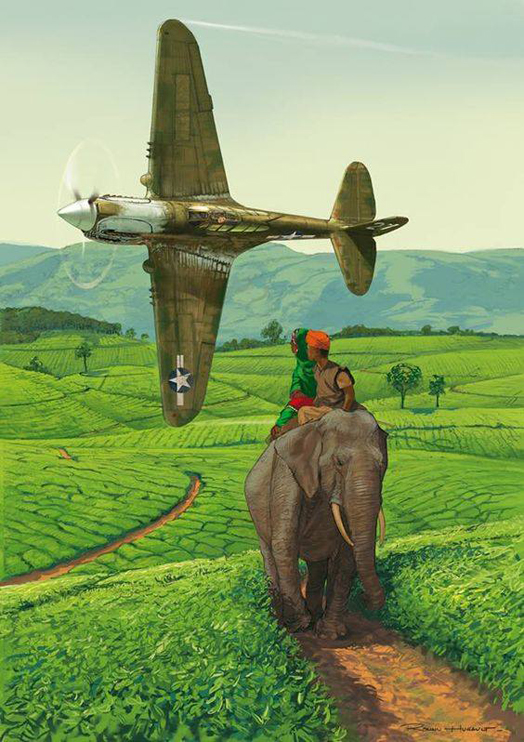 Alright, so this last one doesn't show any P-40s. Instead, there's another
Curtiss product in there... but you might have to look long and hard to see it.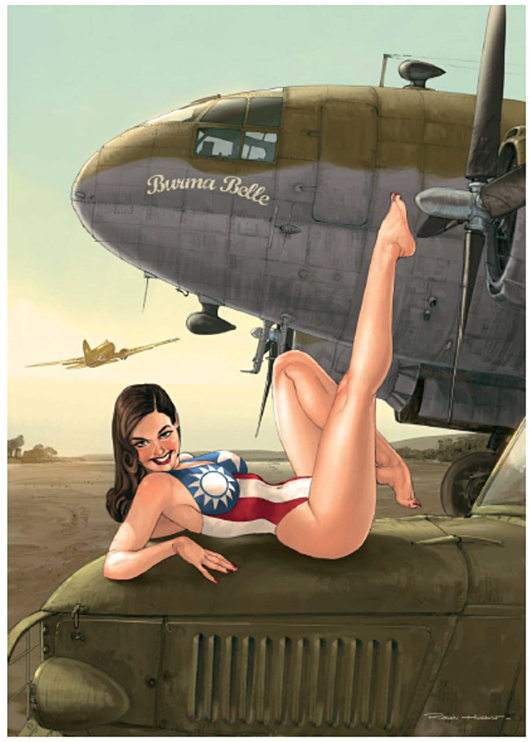 Check out more of Romain Hugault's work on his Facebook Page...



---