P-40s at Tulsa Municipal Airport, OK
---

A Weekend in Tulsa

Sunday, March 23rd, 1941... vast crowds gather at Tulsa Municipal Airport to see nine P-40Bs that had
spent the weekend there, as well as a single Consolidated LB-30 which had stopped for the day.
More info and images HERE...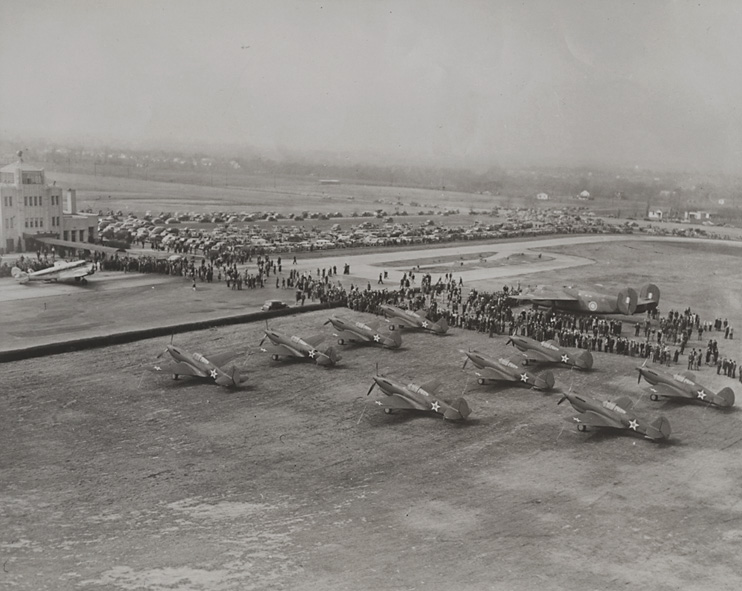 Project 914 Archives (S. Donacik collection) - Larger Image


Spartan AAFTTD
Class 13-43

This photo shows 29 of 30 members from Class 13-43 at Spartan AAFTTD.
Also shown are the head of instructors and two assistant supervisors of the school.
Each is numbered in ink on the print, with corresponding names on the reverse.
You can't see much of the ship behind them, but it's a P-40-CU.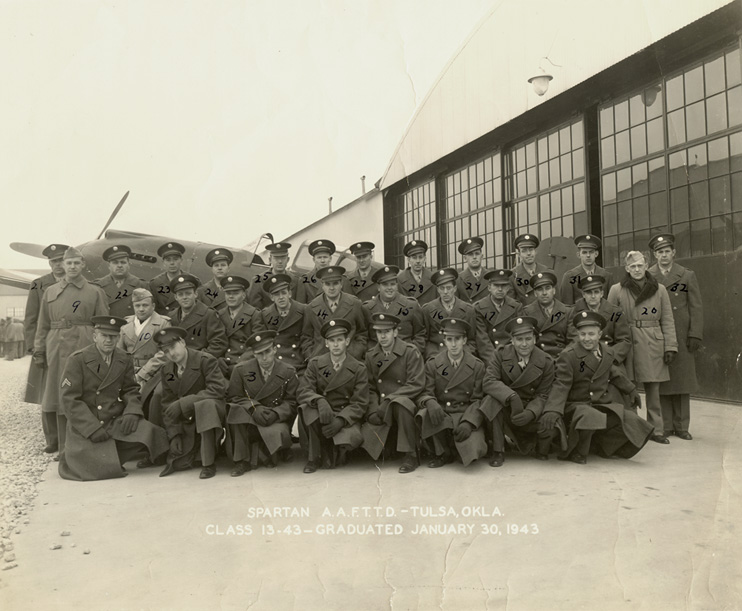 Project 914 Archives (S. Donacik collection) - Larger Image


---