P-40s at
Lincoln Army Air Base, Nebraska
---

Lincoln Army Air Base was home to an AAFTTC mechanics school that trained wrench-turners to maintain
pursuit aircraft, and the P-40 was one of the first types assigned to the school when classes began in July of 1942.


---

Who Doesn't Love a Parade?

I'm not sure what's going on here... graduation? Dedication ceremony?
Anyhoo, they're not very clear, but there's several P-40s visible at the top
of this photo which was taken at Lincoln AAB, probably in 1942 or 1943.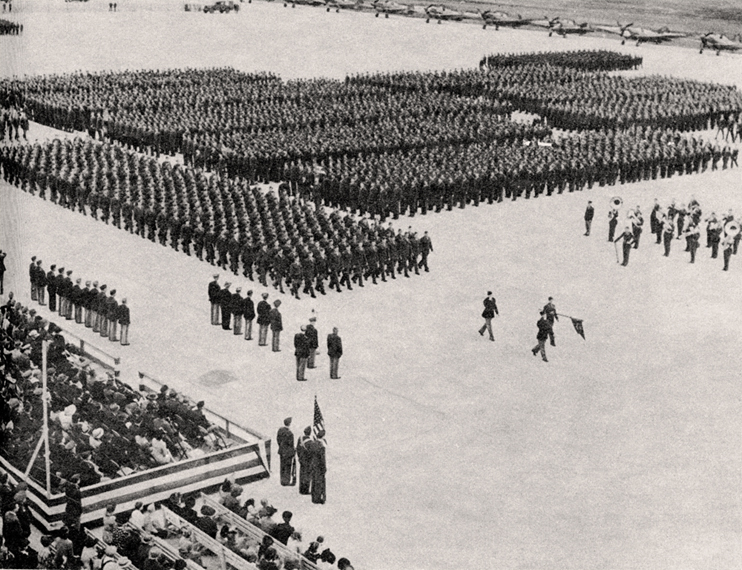 Aviation in Nebraska Blog - Larger Image


Straighten Up and Fly Right

Two students preen the tail feathers of a Hawk...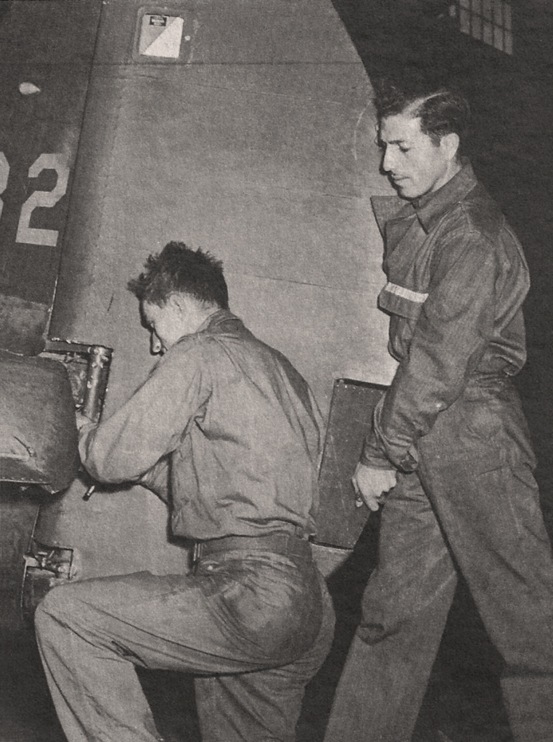 Aviation in Nebraska Blog - Larger Image


Fair Hawk

This P-40C was part of the Lincoln AAB display at the Nebraska State Fair in 1942.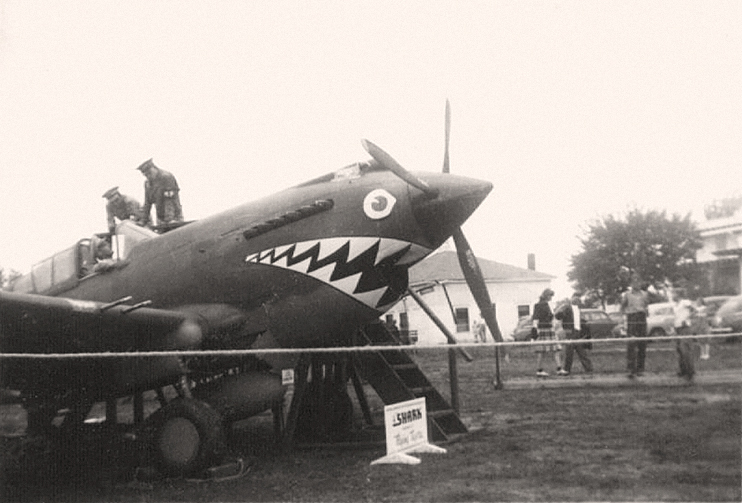 From the now defunct Army Air Forces Forums - Larger Image


Here's a related clipping from the September 12th, 1942 ish of 'The Billboard',
a popular entertainment rag in those days. Though it states that the fair opened
on September 6th, all of the following photos are dated September 3rd, 1942.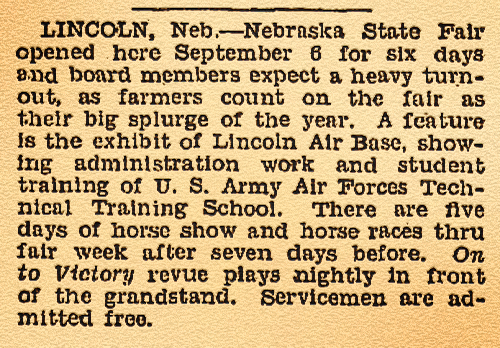 via Google Books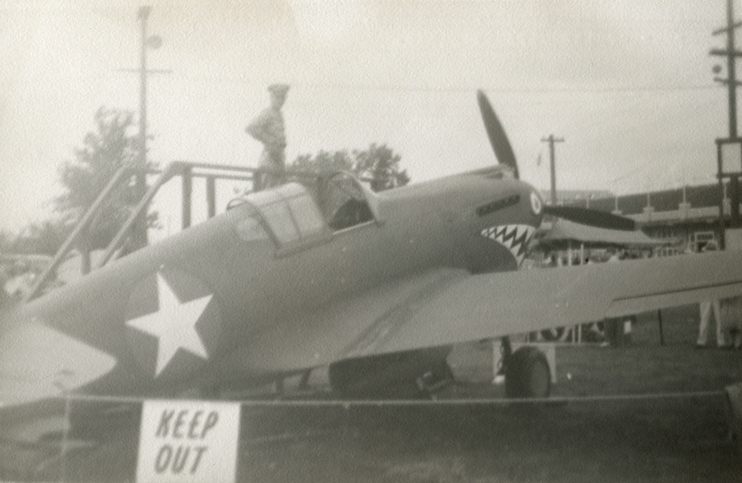 Project 914 Archives (S. Donacik collection) - Larger Image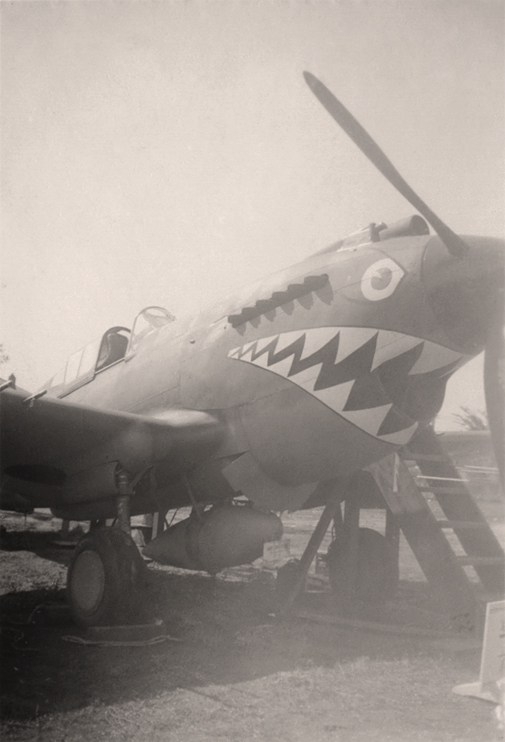 Project 914 Archives (S. Donacik collection) - Larger Image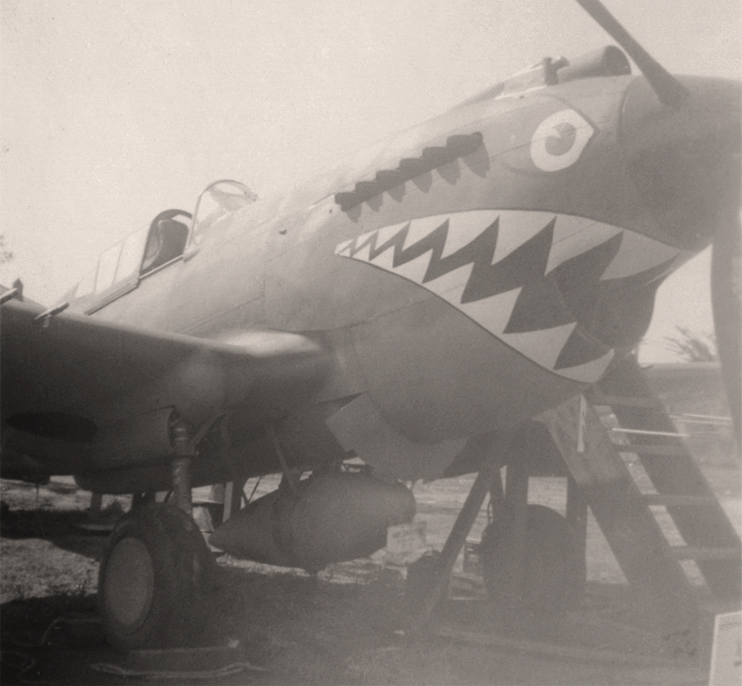 Project 914 Archives (S. Donacik collection) - Larger Image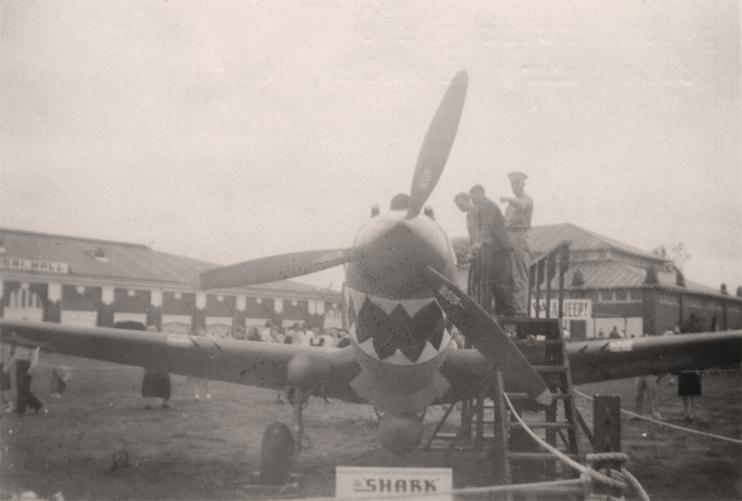 Project 914 Archives (S. Donacik collection) - Larger Image


---