49th Fighter Group

7th Fighter Squadron || 8th Fighter Squadron || 9th Fighter Squadron

---

Buzz Job

A four-ship of 49th Hawks beats up the field prior to landing.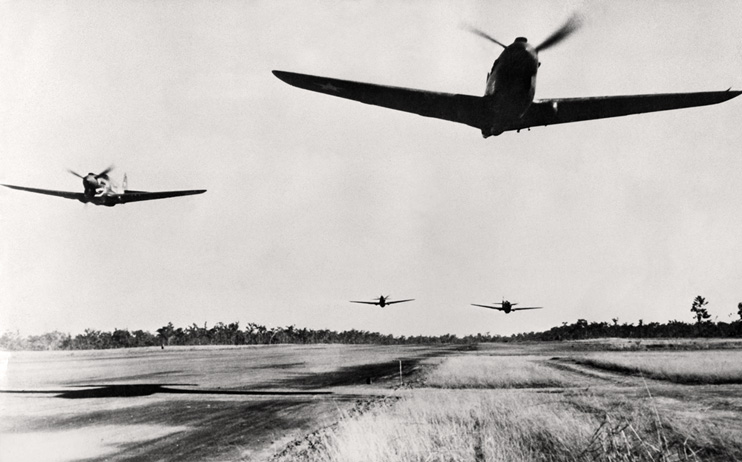 Argus Newspaper Collection of Photographs, State Library of Victoria - Larger Image


We'll hit 'em here!!

Five pilots of the 49th Fighter Group ham it up for the photographer with an impromptu
'pre-flight briefing' at Darwin on June 19th, 1942. In the background are two of the group's
P-40Es; #94, 'Bob's Robin', flown by 1Lt. Robert Vaught of the 9th Fghter Squadron,
and #57 flown by Capt. George Kiser of the 8th Fighter Squadron.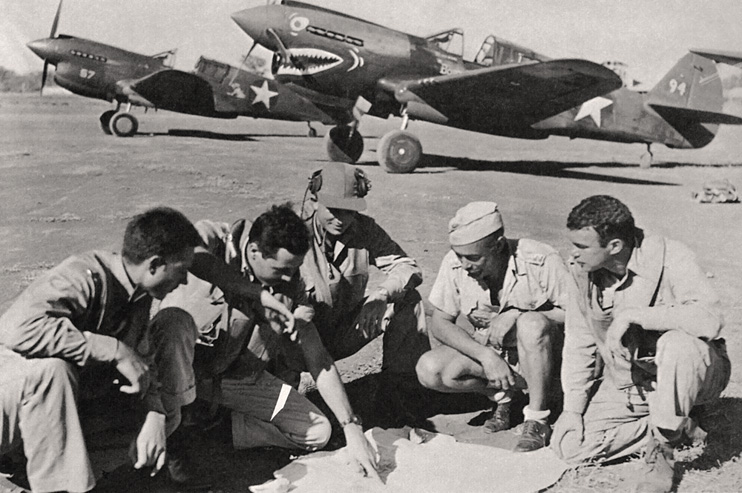 From: "The P-40 Kittyhawk in Service" by Geoffrey Pentland - Larger Image


Hi-Ho, Hi-Ho...

P-40Ns of the 49th about to depart on a mission from Gusap in New Guinea, January 1944.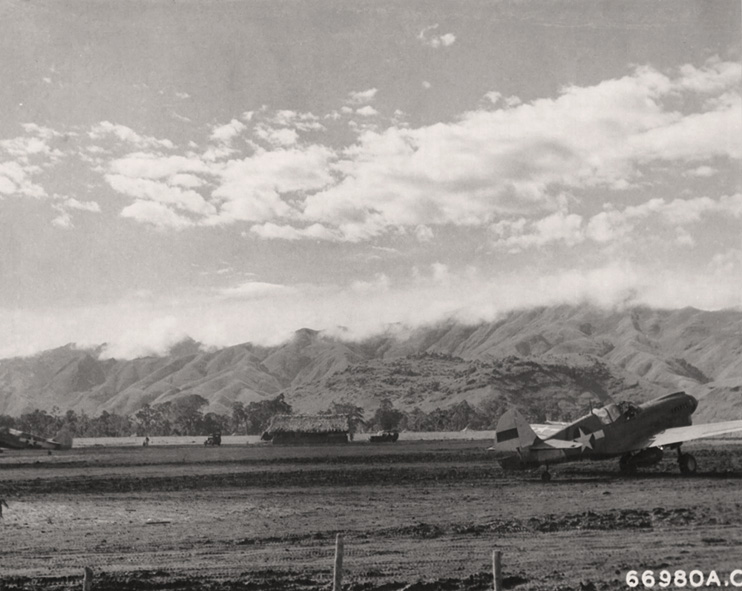 National Archives and Records Administration via Fold3 - Larger Image


A closer look at the Hawk in the foreground...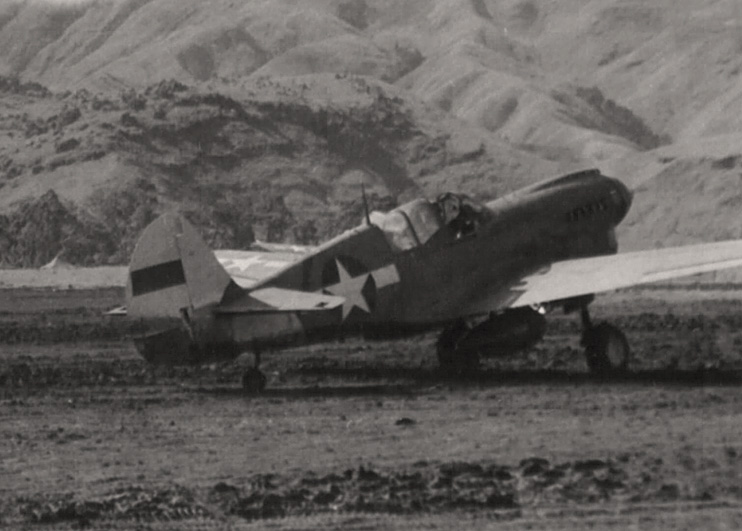 National Archives and Records Administration via Fold3 - Larger Image


---