16th Pursuit/Fighter Group

24th Fighter Squadron || 29th Fighter Squadron || 43rd Fighter Squadron

---

Activated in the Panama Canal Zone on December 1st, 1932.

Served as a part of the defense force for the Panama Canal.
Used various types of aircraft, including the Boeing P-12,
Boeing P-26, Curtiss P-36, and Bell P-39 prior to World War II.
Equipped with the P-40 in 1941.

Re-designated 16th Pursuit Group (Interceptor) in 1939, and 16th Fighter Group in May of 1942.

Disbanded in the Canal Zone on November 1st, 1943.


Stationed at Albrook Field, CZ from December 1st, 1932 to November 1st, 1943.

---


Caribbean Hawks

A four-ship of P-40Cs from the 43rd Pursuit Squadron on patrol over Trinidad.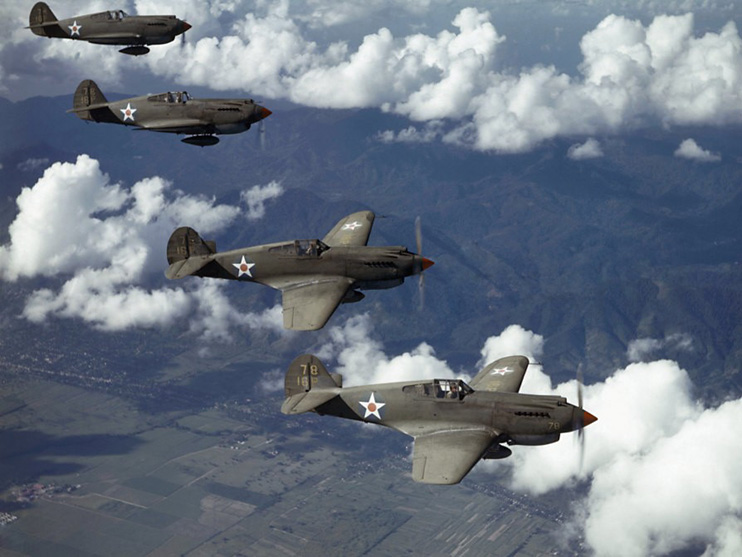 National Geographic (Luis Marden photo) - Larger Image


Buzz Job

A two-ship of 16th FG P-40Cs pass low over a PT boat during maneuvers on August 1st, 1942.
Here's the news caption from the reverse of the photo:

A pair of U.S. Army fighter planes swoop down over a heavily-armed PT-boat during maneuvers
staged on August 1st during the commissioning of the Navy's new base at Taboga, 10 miles from
the Pacific entrance to the Panama Canal, just 60 days after the start of its construction.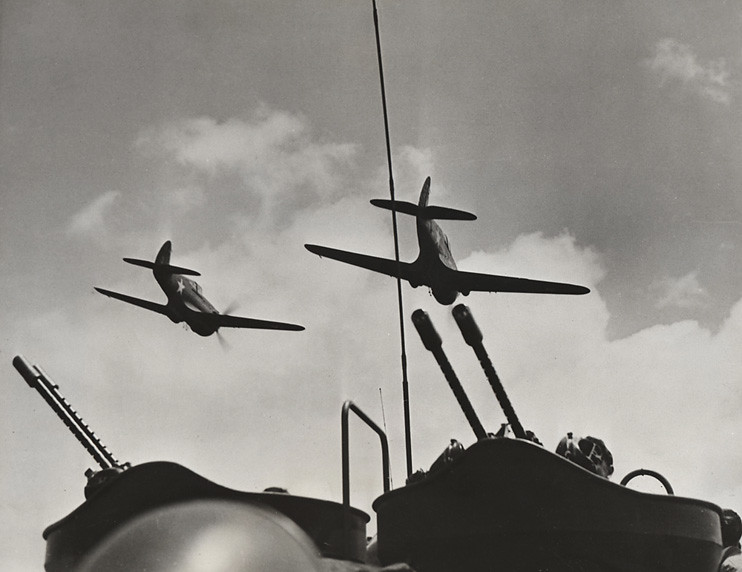 Project 914 Archives (S.Donacik collection) - Larger Image


An Older Sister

A P-36A of the 24th Pursuit Squadron, 16th Pursuit Group at San Jose, Costa Rica with a
B-18 of the 74th BS, 6th BG and an unidentified P-26. Note that the B-18 carries on her
tail the two-star insignia of a Major General, whom I have yet to identify.
The news tag attached to the reverse of the print reads as follows:
U.S. Army Planes Visit Costa Rica
A group of U.S. Army planes from the Panama Canal Zone visit the airport of San Jose,
Costa Rica. The airport building is in the rear. An Army mission from the U.S. is
helping to train the small army of this Central American republic.
Associated Press Photo 12/24/41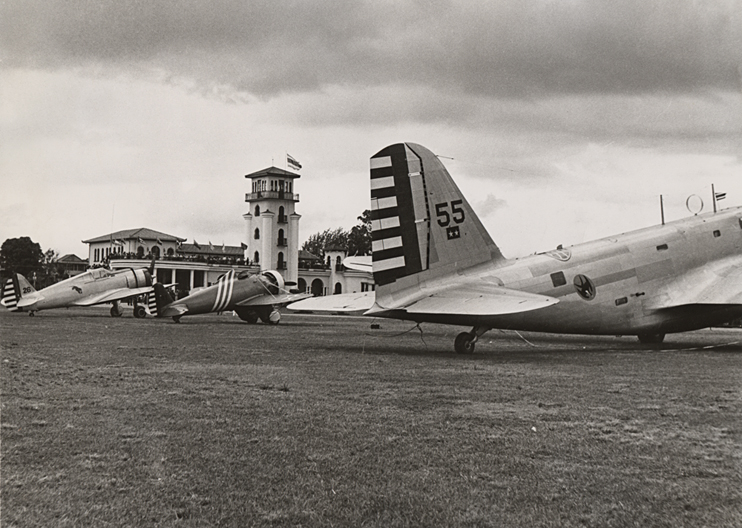 Project 914 Archives (S.Donacik collection) - Larger Image


A closer look at the P-36 and P-26...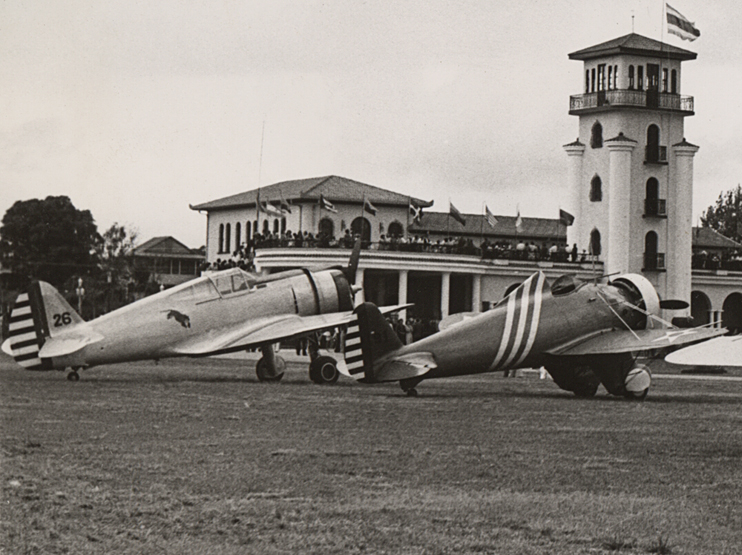 Project 914 Archives (S.Donacik collection) - Larger Image


...and the P-36.
You can see more photos of P-36s HERE...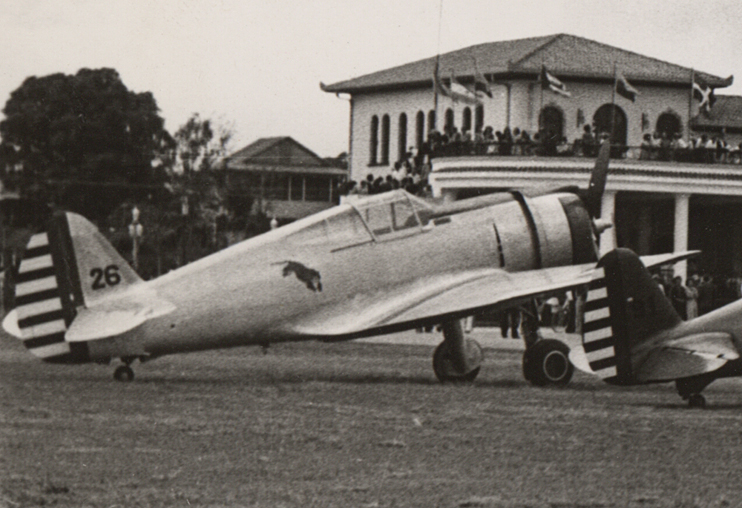 Project 914 Archives (S.Donacik collection) - Larger Image


---