14 Squadron RNZAF
---

Three Hawks
Three-ship of 14 Squadron P-40Es... from front to rear; HQ-B, NZ3008, named 'Umslopogaas',
HQ-Q, NZ3035, and HQ-A, NZ3007, named 'Magnolia Mufflewort'. The photo was taken by Leo White
in either 1942 or July of 1943, depending on who you believe. I'll sort it out eventually.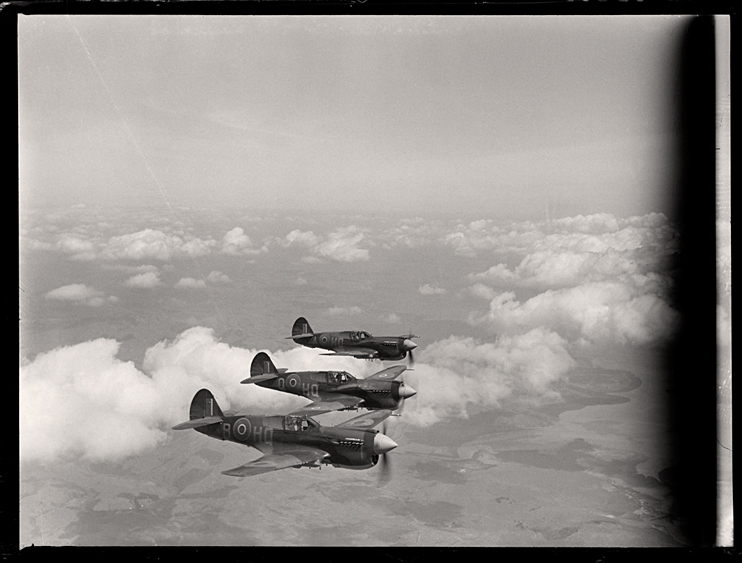 Whites Aviation Collection, Alexander Turnbull Library via National Library of New Zealand - Larger Image


A closer look...



Whites Aviation Collection, Alexander Turnbull Library via National Library of New Zealand - Larger Image


---