The Curtiss P-40
in Netherlands East Indies
Air Force Service
---


In late 1943 Dutch personnel of the NEIAF formed 120 (NEI) Squadron. This outfit was attached to
the RAAF, and its pilots, who had been trained in Jackson, Mississippi, flew P-40Ns that had been
provided by the Australians from aircraft supplied by the USA through Lend-Lease. I've read that
some American pilots also flew with the Dutch outfit, but have not yet confirmed this through further
research. If true, this might account for some of the distinctly 'American' names applied to 120
Squadron's Warhawks, but so too would the fact that the Dutch pilots had trained in the USA where
they might well have picked up some American lingo.
Led by Major H.A. Maurenbrecher, 120 (NEI) Squadron initially flew out of Australia but moved to Merauke,
Dutch New Guinea in April of 1944, then to Biak in May of 1945. The Dutch pilots were rather unhappy
with being assigned mostly ground support missions, but became quite the masters of bombing and
strafing, performing in that role for the remainder of the war, losing only 13 pilots.
After the war, the squadron saw action against Indonesian rebels from May 1946 until December 1948,
again flying ground support missions from Surabaja, Semarang, and Andir.
The last Dutch P-40s were scrapped in 1949 or 1950.
---


Early on in its history, 120 (NEI) Squadron flew from Canberra, but was moved to Potshot
briefly in early March of 1944 to meet an anticipated Japanese attack at Fremantle in Western
Australia. The attack never came, and the squadron was ordered to return to Canberra.
This photo is said to have been taken during the outfit's brief stay at Potshot.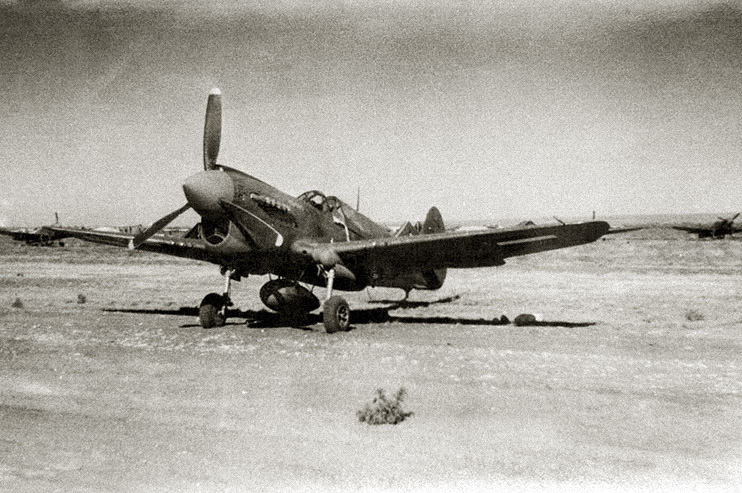 Project 914 Archives - Larger Image


'Wham Bam!' at Merauke Airfield, Dutch New Guinea in 1944.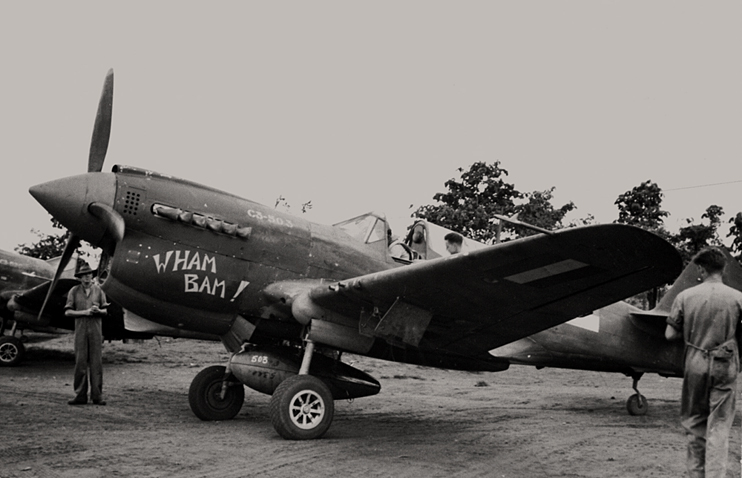 NIOD Institute for War, Holocaust and Genocide Studies - Larger Image


More of 120 Squadron at Merauke... 'Wham Bam!' is second in line in this view.




From: 'ARCO-AIRCAM No.6 Curtiss Kittyhawk Mk.I-IV in RAF-SAAF-RAAF-RNZAF-RCAF-NEIAF Service' - Larger Image


Perhaps the most well-known of all Dutch P-40s... 'Snafu' was photographed from the
lead plane of this five-ship operating from Biak in early summer of 1945.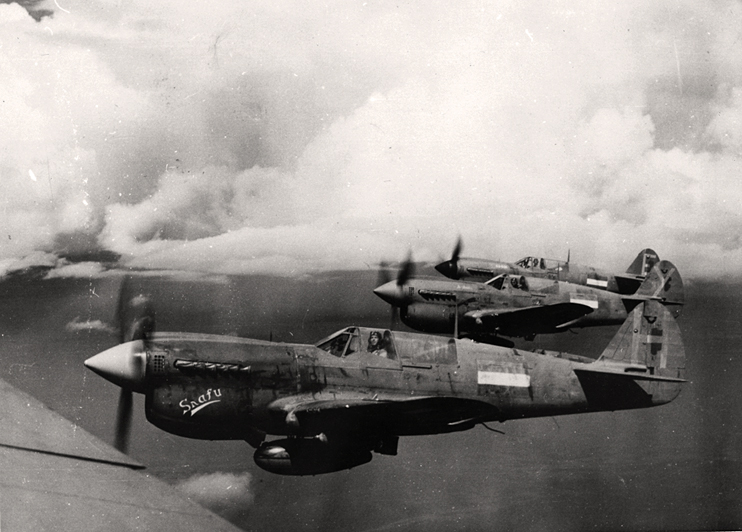 Nederlands Instituut voor Militaire Historie - Larger Image


This still from an unknown motion picture film may show the same flight from the above photo.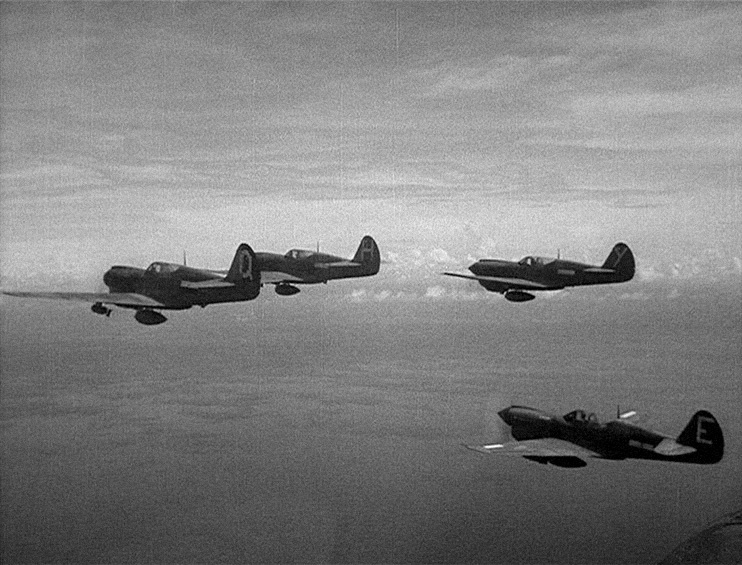 Still from unknown film - Larger Image


Bodo Sandberg with a Dutch P-40N... you can read more about this fine fella HERE.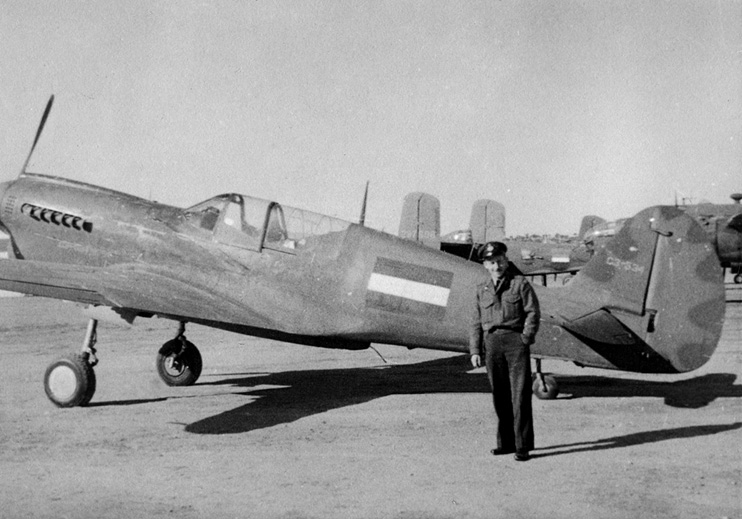 B.Sandberg via J.Sandberg & 'The Story of Bodo Sandberg' - Larger Image


Another view of Bodo Sandberg, this time with a ship named 'Crazy Number!'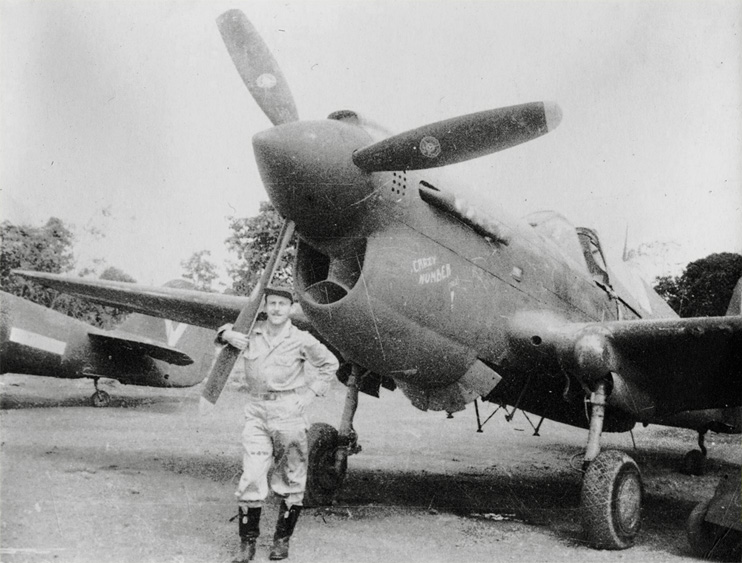 B.Sandberg via J.Sandberg & 'The Story of Bodo Sandberg' - Larger Image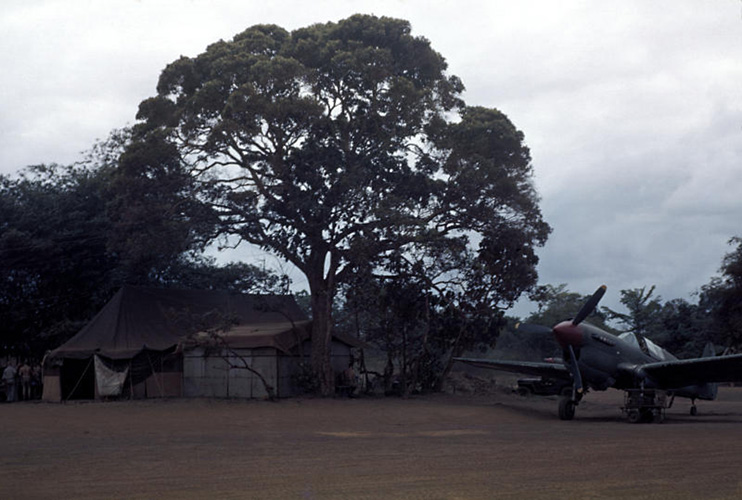 Project 914 Archives - Larger Image


---