The Curtiss P-40
in Forca Aerea Brasileira Service
---

The Força Aérea Brasileira took delivery of a total of eighty-seven P-40s; six P-40Es, thirty-one
P-40Ks, nine P-40Ms, and 41 P-40Ns. All were retained in Brazil for national defense and convoy escort.
The P-40 continued on in FAB service until 1954.


---

Vicious Biter
Here's the caption from the reverse of this ACME news photo which
shows one of the six P-40Es delivered to Brazil in April of 1942.
VICIOUS BITER
Somewhere in Brazil -- Corp. Arnold Howitt, of the U.S. Army 'feels' the teeth of a P-40 fighter plane
as Brazilian Air Corps Sgt. Abelar de Costa Pitanga removes the cowling of the BAF plane. Jointly built
and operated by the U.S. and Brazil, the giant air base is a take-off and landing point for war planes
winging to all fronts over-seas. For military reasons, the location of the aerial crossroads must be kept secret.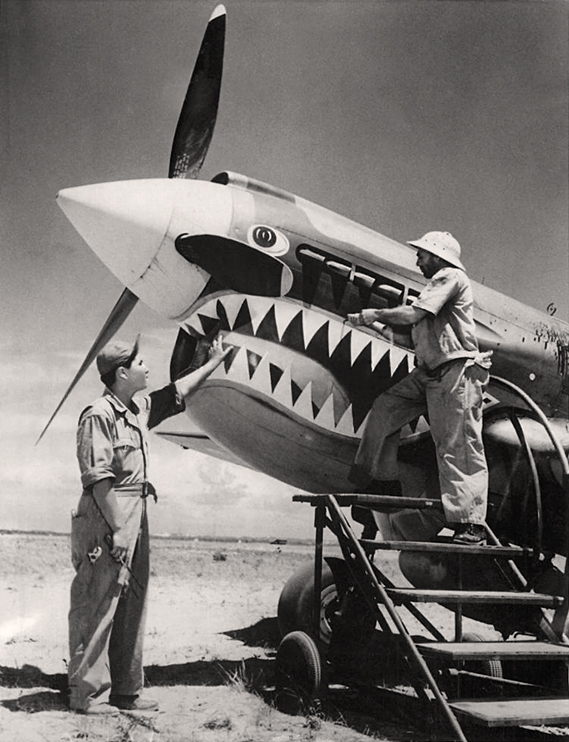 Project 914 Archives - Larger Image


Another few Hawks from the first group of six P-40Es taken on charge by the FAB.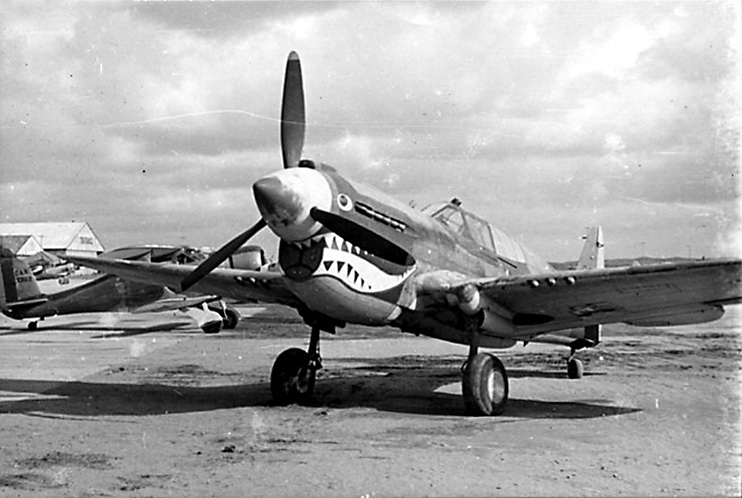 Project 914 Archives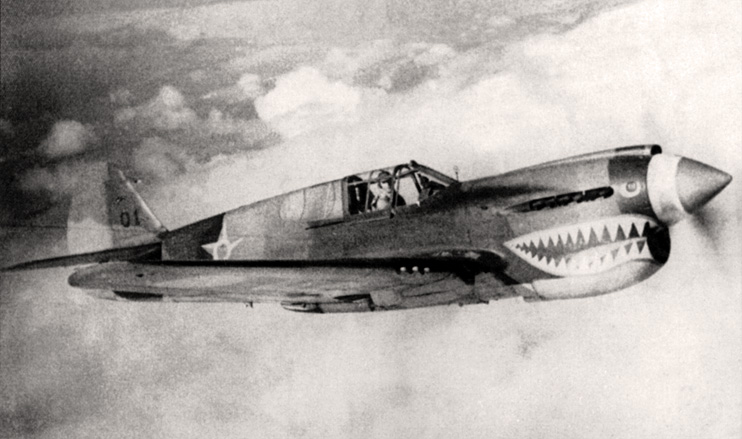 From: 'P-40 Warhawk in Action No.205 by Richard S. Dann' (Jose Alvarenga via Mario Serelle) - Larger Image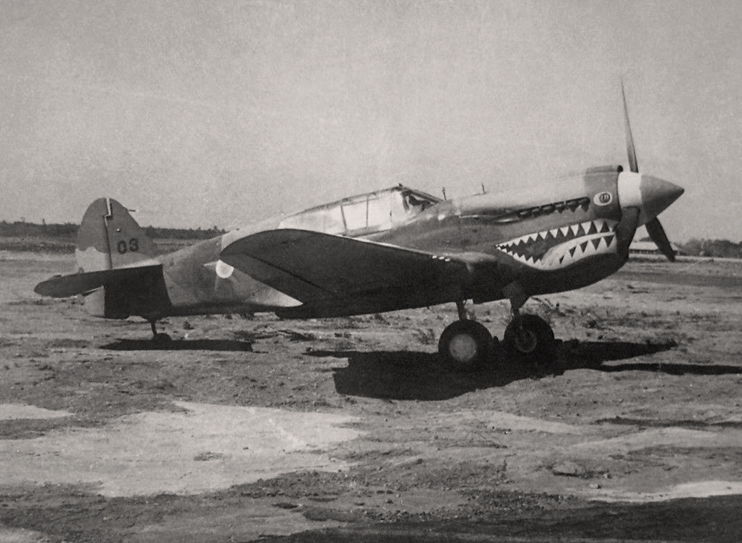 Project 914 Archives - Larger Image


An unidentified pilot with a FAB P-40K.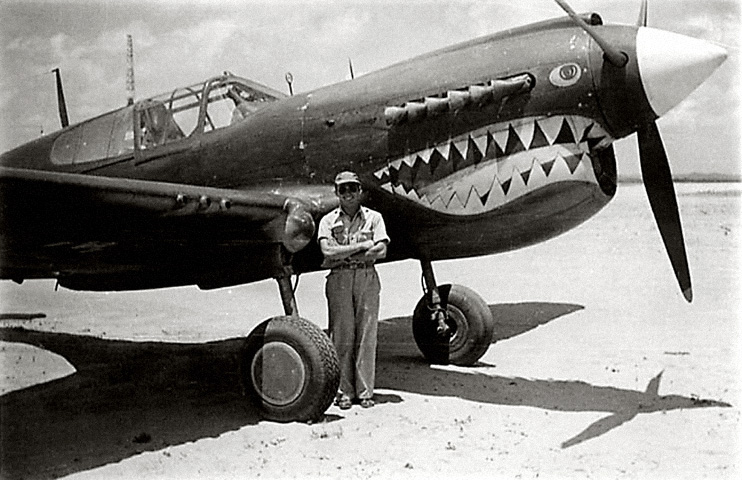 Project 914 Archives


Two of the thirty-one P-40Ks delivered to the FAB cruise along in beautiful Brazilian skies.
It appears that the ship nearest the camera may have only two guns installed in the port wing.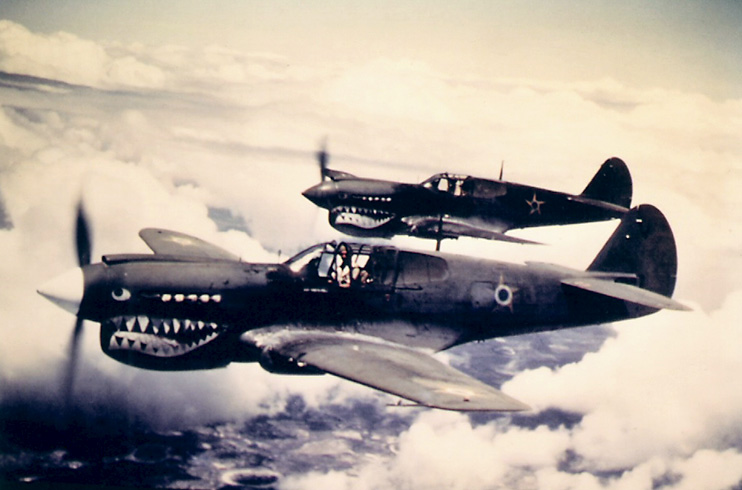 Project 914 Archives


Flying Down to Rio
Seen on a test hop in Western New York skies, 44-47773 was one of 41 P-40Ns sent to Brazil.
Though the USAAF markings would eventually disappear, the overall silver paint would remain,
and this ship would receive the Forca Aerea Brasileira serial number 4089.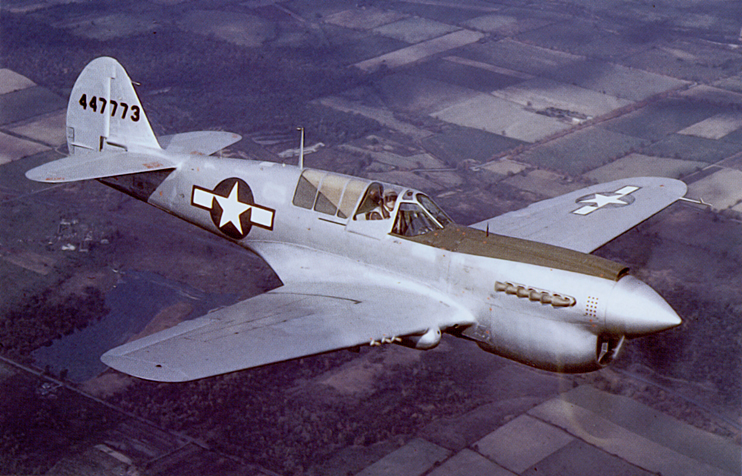 Project 914 Archives - Larger Image


---