Gramps

---

My Grandfather, Norman Donacik (later shortened to Donack), worked at Curtiss Wright in Buffalo, NY
during the Second World War and for at least a year prior to the war. He was involved in the production of
the P-40, C-46 and I believe the P-47G as well, and eventually became a supervisor/inspector. After the war he
worked as a fleet mechanic for Sealtest and was also a pitcher for a local amateur baseball team. Unfortunately
I don't know a whole lot about his time with Curtiss... he died when I was too young to have known him
as anything other than 'Grampa', and I've not been able to learn a whole lot in subsequent years.

This is the only photo I have of my Grandfather while he was at Curtiss.
He's kneeling in the bottom row, far left, with jacket and tie.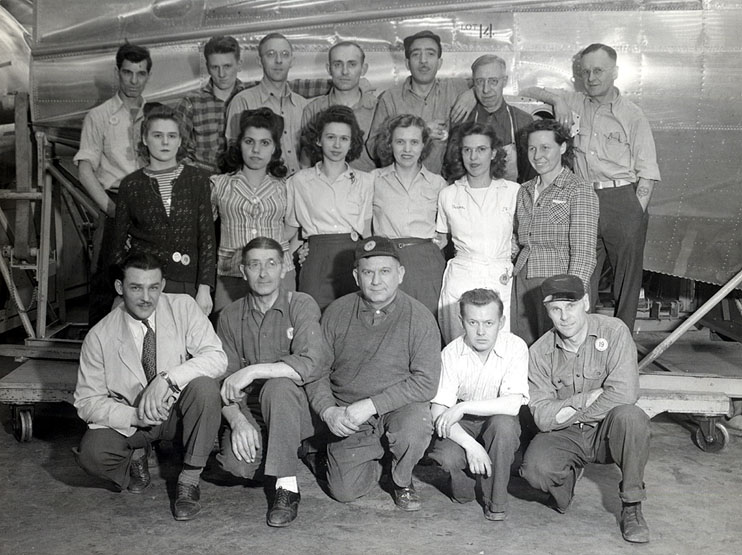 Project 914 Archives (S.Donacik collection) - Larger Image

I have no information as to the identities of the other folks in this photo other than the woman second from
right. Her first name is 'Verna', as evidenced by the stitching on her blouse. I do have a number of Curtiss
Fly Leafs and other C/W publications, though, and hope to come across some info about some of these folks.


Here's a three-inch bronze/copper medallion presented to Curtiss employees who worked at plants
one and two in Buffalo as recognition of their efforts in helping Curtiss-Wright to earn the coveted
joint Army-Navy 'E' for efficiency production award. The medallion is dated August 20, 1942.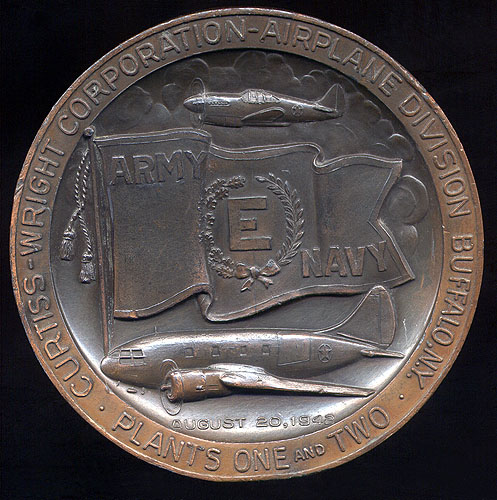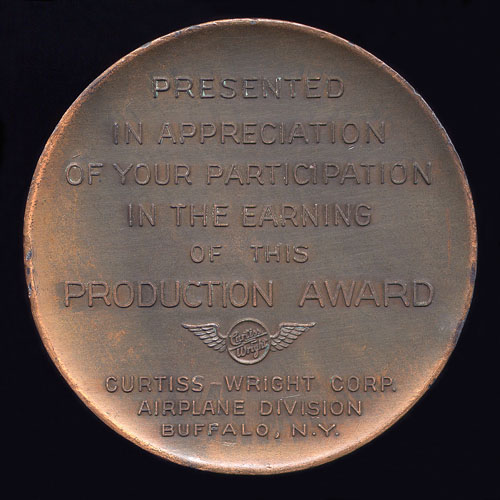 Here are a few Curtiss lapel pins...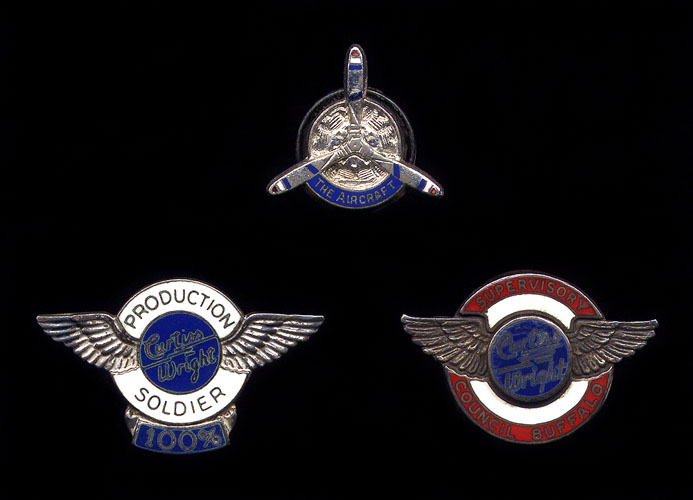 Look HERE to see all the pages from my Grandfather's 'Intermediate Inspection Manual'.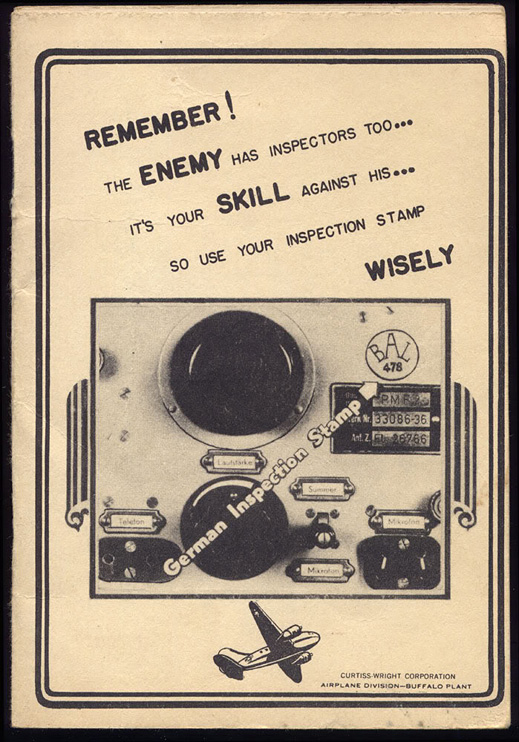 ---